Episode 012 Show Notes
Enter the Giveaway
Links From This Episode
Please note that I am an affiliate for some of the following products. If you click my affiliate link and make a purchase, I may earn a percentage of the sale at no extra cost to you. As an Amazon Associate, I earn from qualifying purchases.
Read The Transcript:
This post has been updated in June 2020. I realize that I have been part of the problem marginalizing people in my group by not fostering discussions related to social injustice. I now understand that that is a very simplistic and privileged viewpoint and have changed my views. Social issues that affect people's everyday lives ARE relevant to business, and they cannot be separated. They are open to discuss in my FB group (however, specific MNT questions are still considered off-topic). I apologize for any hurt that I caused by my previous ignorance and am proactively learning and doing better.
Introduction
Welcome to The Unconventional RD podcast, where we inspire dietitians to think outside of the traditional employment box and create their own unconventional income streams. We'll talk all things online business to help you start, grow and scale your own digital empire.
It's Our 3rd Anniversary!!
Hi, fellow TURDs. Guess what? This month is the 3rd anniversary of The Unconventional RD blog and Facebook group. In honor of this special moment, we are talking all about Facebook groups for today's episode. I'm gonna tell you exactly how I used a Facebook group to basically launch The Unconventional RD hobby blog into a full-fledged business.
Enter Our Giveaway to Win All 3 Courses!
And I'm also thrilled to announce that we're doing a giveaway for the month of March. One lucky person is going to win free lifetime access to all three of The Unconventional RD Business Bootcamp courses. This is worth $1165!
These courses will basically teach you how to:
A) Grow your audience by creating content that people are searching for on Google.
B) Monetize that audience using six different digital income streams
C) Automate that income by leveraging your email list and creating effective selling systems.
So if you want to enter this giveaway, just go to my website, click on the blog tab, and then you should see a post there for the giveaway. Click on it and you'll see the entry form. You can enter using any method of your choice.
You get five entries if you join The Unconventional RD email list. If you're already on it, you just put your your email and I'll just double check that you're on it if you win. You get three entries for subscribing to the podcast. You just have to email me a screenshot with proof that you're subscribed. You get two entries if you tweet about this giveaway. One entry for following me on Twitter. And one entry for visiting my Facebook page.
This giveaway is going to run through the end of the month. One winner will be selected on April 1st, and this is open to pretty much anybody over the age of 18. Um, if you're already a student of all three of my courses, then you're not eligible for this giveaway since you already have the prize. But even if you are a student of just one of my courses, feel free to enter and you will get any of the other courses that you're not already a part of for free if you are chosen as the winner.
So seriously, thank you for every single one of you in this community on Facebook. You are what makes that group so great every day. I'm seriously blown away by the openness and the generosity of people in that group. Like it's just insane. I'm just so grateful. So thank you, thank you. Thank you for being a member of that group.
Some of you have been there from the very beginning, and I just really, truly appreciate it. And it wouldn't be what it is today without you.
What to Expect From This Episode
So let's dive into this week's episode. In today's episode, I'm diving deep into Facebook groups. As many of you guys know, I've been running The Unconventional RD Community on Facebook for three years now, and it's nearly at 8000 members, and over the years I've really learned a lot about what to do and not do in order to start and maintain an active, engaged, and profitable group.
So I asked you guys, I posted a prompt this week asking you, "Hey, what are your burning questions about Facebook groups?" And you guys showed up. Like you asked some seriously amazing questions. So I have taken everybody's questions and weaved them into this episode, in addition to some of the things that I was planning on touching on myself.
So today we'll be covering what Facebook groups are and how they're different from Facebook profiles or pages, the potential benefits of running a Facebook group for your business.
And I thought this was really important, and this was something that I think was coming up in in the group when we were talking about this. How to know whether starting a Facebook group is even the right choice for you.
We'll talk about how to set up your group for success from the very beginning, how to get people to join your group, and then how to get them to remain interested once they're in there. And especially what to do if you feel like you're posting to crickets, we'll also talk about how to monetize your group and specifically leverage it for your business, and then close out with some of my favorite Facebook groups that I find myself in all the time.
What Is a Facebook Group?
So let's start out with – What are Facebook groups and how are they different from a personal profile or Facebook page?
Well, Facebook groups are basically communities on Facebook, where people can go to have discussions around certain topics. And anybody can start a Facebook group. It's free, and many business owners have been jumping on this opportunity cause it's really great and for good reason as well, because Facebook itself is really going hard on promoting groups right now.
Have you seen the commercial? Yes, they even have a TV commercial promoting specifically Facebook groups. If you've seen that commercial where there's like people in a classroom and they start playing a kazoo and then they like, run outside and they're playing the kazoo together, that is a commercial for the International Kazoo Players Association Facebook Group.
So Facebook itself has realized that the groups that people are forming, and the communities and the conversations that people are fostering in these small groups on Facebook is basically doing better than Facebook pages or just individual Facebook profiles. It's really strengthening people's bonds and driving people to come to Facebook and participate and stay on the platform.
So they're doing a lot of organic promotion of group content within Facebook. And the more that someone hangs out in your group, the more often that content from your group will show up in their feed. So as a business owner, you can start a group and cultivate basically a community of people around whatever topic you consider yourself to be an expert in.
And one question that people sometimes have, I think that we should clarify before we continue talking about groups – How are groups different from a personal Facebook profile or a Facebook business page?
How are Facebook Groups Different From Personal Profiles or Business Pages?
Basically, if you're on Facebook, there's kind of three things you can do:
1) You can just have your personal profile where you friend people, you post stuff on your timeline. It's all personal stuff. It's not used for business. In fact, it's actually against Facebook's terms of use if you try to use your personal profile for business.
2) You can also have a business page where you basically hang your shingle and represent yourself and your business on Facebook. So that would be where you would have like information about your business and your services, your website, your hours, maybe have some reviews from people who have used your services. You can post things on to your page.
People can ask you questions or post things on your page, but it's not very interactive, and it's kind of past its heyday. Like Facebook pages used to have great organic reach, maybe like five or six years ago or more even, maybe more like 2011 was when they were more prominent and getting a lot of reach on Facebook.
So if someone followed your Facebook page back in the day, they would actually see stuff that you posted on your page in their feed. But today, in 2020, those days are gone and basically to get your stuff seen that you post through your Facebook page, you really have to be paying for that content to get in front of the people you're trying to reach. So it's pay to play, for the most part.
There are some strategies, of course, that you can use to get better organic reach, but it doesn't just, like happen accidentally in the same way that it still kind of does with Facebook groups.
3) So a Facebook group, as I mentioned, is the third option. You can start a Facebook group using either your personal profile or your business page, where you can invite other people to join and have discussions around whatever topic you want the group to be about.
Facebook Group Privacy Settings
And there's different types of privacy options for these groups. At the most basic level, there's two privacy choices they give you. When you go to set up a group, you can decide if you want it to be a public group or a private group.
And this is somewhat new. They used to have, um, more options. There were, like three different options, but like in the last six months or so, they just consolidated it and they were like, Hey, this is too confusing for people. So we are just going to tell you to make your group public or private.
Public Facebook Groups
A public group means that anyone can see the group's content. They can join and participate without an admin having to approve anything, so it's just wide open. Anyone can pop in and leave a post or start a discussion if it's a public group.
That can be a risky move because fake profiles or spammers or whatever can join and participate without really any quality control. And that can become an issue and maybe bring down the vibe of your group or the quality of your group and maybe turn people off from participating as much as they might have if it was better admined.
Private Facebook Groups
Private groups, on the other hand, means that there's one or more admins or administrators who are kind of in charge of the group, who will manually review all requests to join the group.
So it keeps the quality of the group really high because they're vetting people basically before they're allowed in.
Facebook Visibility Options
And in addition to setting the privacy options, you also have two visibility options that you can set.
The 1st one is "visible", meaning anyone can find the group.
The 2nd one is "hidden", meaning only members can find the group.
My group, The Unconventional RD Community on Facebook, is private, meaning that people must request to join and I have to approve them. But it's visible so anyone can find it and request to join.
How Can Businesses Use Facebook Groups?
So what are some common ways that businesses can use groups?
#1: Build a Community Space Around Your Brand
I would say the most common is to build a community space around your brand.
So, like my group, The Unconventional RD Community on Facebook, that has nearly 8000 numbers in it today. And it's a space designed to be for people who follow my brand and are interested in the topics that I discuss. So passive and alternative income, entrepreneurship, business, et cetera, as a dietitian slash wellness professional. So those are the people who are in that community.
Another example would be like Jenna Kutcher's podcast. She has a community on Facebook called The Goal Digger Podcast Insiders, and that has 57,000 people in it. And that is a community for people who listen to her podcast and follow her brand and want to talk about the things that she talks about on her podcast, which again is also like entrepreneurship, online business, et cetera,
A dietitian-specific example would be the community Feeding Littles, which, if you guys are into, you know, pediatric nutrition or baby led weaning or any of that, you've probably heard of this brand. They're very popular. It's made by a dietitian and an occupational therapist, and they have a Facebook group with 71,000 members. 46 posts per day. Like how incredible is that?
So if you're sitting here thinking, oh, Facebook groups only work for business stuff, like B2B, it doesn't work if you're trying to talk to consumers, like that's just not true. You can go to the Feeding Littles Facebook community as a great example of a thriving, gigantic community run by a dietitian and an occupational therapist who is targeting consumers, not other wellness professionals.
#2: Build a Community for Professionals or Specialties
You can also find Facebook groups that are centered around different professions or specialties.
Like one group that I really love is Food Blogger Central. It currently has about 7000 members in it, and you have to be a food blogger to be in that group. So it's all food bloggers talking about how to succeed, launch and grow a food blog, and it's so valuable.
Another example would be the Renal RD Group, which currently has about 1500 members, and you have to be a dietitian or medical professional to get into that group.
#3: Build a Community Around a Topic
There could also be topic-related forums that you might find out there. Like Facebook groups on special diets or health conditions, etcetera.
B2B vs B2C
And again, beyond just these broad categorizations of Facebook groups. There's also the distinction of having a B2B or a B2C Facebook group.
So my community, The Unconventional RD community, would be considered B2B or business to business because I am a business person and I am trying to sell things to other business owners.
So I try to help other business owners create better businesses. And a lot of people say that it's easier to sell B2B, which I do think can be true because, ah, I think people who are trying to run a business understand that oftentimes they need to invest to learn how to grow their business or run their business or become more efficient. Whatever. Um, so my group would be an example of B2B.
That Feeding Little's group that I just mentioned is an example of B2C, business to consumer. Where there is a professional targeting lay people, um, and just recommending things and getting them to sign up for their their offers, whether it's working with them one on one, purchasing their books, online courses, whatever it is that they might have to offer.
So ah, you can do a Facebook group around either one, and they can both be successful.
Do People Really Engage in Facebook Groups?
And I think people might wonder, like if you're not running a group yourself, you might wonder. Okay, do people really engage in Facebook groups??
And I looked up the stats for my group to let you guys know about this, and the answer is a resounding yes.
So, again, I started my group on March 7th, 2017. So actually literally three years ago today, as of the day that I'm recording this. And it has about 7800 members right now. Every year it grows by another 2500 or 3000 people, which is incredible. And out of those 7800 members, 6300 are active in any given four week period. That's an 80% engagement level.
That means 80% of the people in the community have viewed something from the group, posted something, commented, or reacted to something. And there's roughly 40% engaged on any given day.
Like what? That is incredible. And that's 100% organic. I'm not paying for any of this. This is just happening by virtue of having a great engaged community. It's all free organic reach through Facebook.
So this is what I mean. Like Facebook pages used to be like this, and now they're not. So Facebook groups and communities are kind of like the new way to get in front of your audience and have that great reach without paying for ads.
The top posts in my group every month get 3,000 to 4,000 views and over 100 comments like what? That's incredible.
And to be honest, my usual levels of engagement are actually closer to 90%. It only lets you look back in time at the specifics for like what posts are most popular for the last four weeks, so I wasn't able to go back and look at my specific data from months and months ago. But I did have notes from other posts that I had made when I had looked at this data and my usual engagement level was almost 90% engagement.
It just happens that this last month I've been kind of slacking on sending out my usual newsletter, which obviously helped boost my engagement. I'll talk about that a little bit later in this episode, but 90% engagement in any given month, 3,000 to 4,000 views and over 100 comments for the top posts.
Like Wow, that's incredible. Think about what that could do for your brand if you created something similar.
The Benefits of Creating a Facebook Group
So what are the positives of creating a Facebook group?
#1: Connection
Well, number one, I think connection with your people is far and away the greatest thing it can do.
It's a direct line between you and your people, and you can talk with them and chat with them and have them chat amongst each other. And that feeling of connection and finding your people who are like-minded and into the same things is like incredibly valuable.
So if you can form a strong and engaged and passionate community around whatever you're an expert in, that's really, really gonna help your brand.
#2: Fostering Discussion
Facebook groups are also really great for fostering discussion, almost kind of like a forum where it's designed to get people talking and engaging with each other.
#3: Authority Building
It's also really good for authority building.
So if you are the admin of a group and you can put that out there like, Hey, I run a Facebook group on X Y Z topic and it has this many members, this level of engagement, that's a huge authority boost for you and your brand.
That makes you look like someone who's very, um, highly regarded in whatever niche that you're in.
#4: Audience Building
It's wonderful for building your audience. I'll talk about this in a second, but you can use your Facebook group to grow your email list, funnel people to other platforms that you like to engage with them on etcetera.
#5: Lead Generation
Ah, it's great for generating leads. Again, if you want them to get on your email list or if you have offers for things, if you want to sell something, you can do that through your Facebook group, either directly or indirectly, which we'll talk about in a second.
#6: Idea Generation
And one of the most wonderful things that I think maybe people don't think about too often is how great a Facebook group can be for idea generation.
I like to talk about online businesses, so a lot of the advice that I'm giving is coming from the perspective of how to leverage a Facebook group to grow your online business and brand. Most online businesses and brands are doing some form of content creation, so creating valuable, helpful content for their ideal client because that's how they get found through Google searches.
That's how they build trust and connection with their audience and build that relationship that leads someone to eventually want to purchase from you.
So if you run a Facebook group and you have all of your ideal clients just kind of in this group, chatting and asking questions and sharing things, like If you're in there everyday kind of watching, you will see what types of questions are continually coming up. What are the most common roadblocks that come up again and again and again?
And those are literal gold for you. So if you can figure out the most common questions and frustrations that people have in your community, you can create evergreen blog posts on this content.
And then whenever those questions come up, you can just send them to that blog post that you've created, um, and then you can become known as like a really valuable, helpful resource for these people just by listening and then creating content around what they're asking for.
#7: Content Sharing
It's also a great avenue for sharing your new content.
So as the admin, if you come out with a new piece of content, whether it's a blog post, webinar, a podcast episode, a new offer, you can share that in your Facebook group and instantly get a huge boost in traffic or sign ups or whatever. It really works. It's really effective.
#8: Semi-Privacy
Ah, and then the biggest park, I think, is that it's somewhat private.
So unlike when people post stuff on a Facebook page or on their personal profile, only other people who are also in that group can see those posts. So it's somewhat private.
So if someone is in a community on, I don't know, let's pretend they're in the Feeding Littles community and they have a question about something related to feeding their child. They have peace of mind, knowing that only other people in the Feeding Littles group will see that post and not like their great aunt from another state who they haven't talked to in six months who was going to be like snooping on their page and see this post. Like, it doesn't show up unless that great aunt also happens to be in the group.
So there is a certain level of privacy there that I think people get a lot of comfort from, so this naturally leads into the next question.
Does Running a Facebook Group Benefit Your Bottom Line?
Okay, all of this is great, But how does running a Facebook group actually benefit your business and your bottom line?
#1: Building Authority
So again, I want to reiterate how amazing it is for brand building, authority, and name recognition, and becoming a thought leader.
Don't discredit that. Yes, it's not necessarily directly related to your bottom line. But being an authority is kind of hard to do, to be honest. But it's important. It's important to Google. It's important for the social media algorithms. It's important for people to trust you. They want to know that you are a well regarded and respected person in your space and that you know what you're talking about.
So running a Facebook group is a wonderful free opportunity for you to kind of establish yourself as a leader. So I think that is one thing that maybe you can't put a monetary value on. But it's worth thinking about and mentioning.
#2: Free Brand Building
And it's also a great way to spread the word about your brand for free.
So if your group is really as awesome as you hope it is, of course, as the admin you always hope your group is valuable, but if it really, truly is and it's genuinely helping people, people will invite their friends.
This literally happens for The Unconventional RD community every single day.
People will invite other people in their nutrition programs, or in their workplace, or just their peers. They'll invite them into the group on Facebook because they're like, hey, I found this group and it's so cool, like I wish you were in here in it with me, and then they'll send them an invitation.
And I would say most of those people accept the invitation and submit the questions that I ask when people request to join and then join the group. So I don't even have to do anything. Like, just by running the group and having it be genuinely helpful, people spread the word for you, which is awesome.
But going back to monetizing, because this question came up several times in the Facebook group, like Okay, cool, I feel like I could build a group, I could grow it to a pretty good size, but like, how is it making me money? How is it benefiting my business? Because I don't want to do it if it's not benefiting my business, because I know it's a lot of work, and I want to make sure that I'm doing this strategically.
Which I agree is a good thing to think about. You want to make sure that any new avenue that you're embarking on, you understand why you're doing it and the outcomes that you're trying to achieve.
Three Ways to Monetize a Facebook Group
So there's really three ways that you can monetize your Facebook group.
#1: Directly
Number one, you can directly monetize by asking people to buy directly in the group.
So just putting up a post like Hey, I have this for sale. Check it out.
This is important to do, like, Yes, I do this in my group when I'm selling something, too. But it's not super stable, like you don't have control over who's seeing this. It's totally up to the Facebook algorithm, Um, and it's hard to sell well in just a one-off post that someone just might happen to see when they're scrolling by.
It's just a tougher experience than, let's say, trying to sell through your email list where you can send out a controlled series of emails that you know people will see pretty much in order to build up the excitement and the value around something to get them to want to buy.
So, yes, you can post or publish announcements to the top of the page when you have something to offer. Like, I do that when my online courses open up or if they're on sale or something.
Sometimes I'll promote an affiliate event like the RD Entrepreneur Symposium. I promoted that many, many times when I spoke at it.
Um, or I've seen in other groups like, uh, they came up with a T shirt that they were selling and they wanted to offer to the group so they pinned an announcement to the top of the post. Things like that.
So you can do that in the group, but it's not really…. I don't think Facebook groups are really meant for that purpose, so it will only, I think, be moderately effective.
#2: Indirectly
You can also indirectly monetize your group by using it as an avenue to get people to, for example, join your email list. And then once they're on your list, you can set up a sales funnel on the back end that eventually pitches them for a paid product that you think that they'd be interested in.
So this is what I do with my business. Um, every time someone joins the group, they're given the opportunity to leave their email address and join my list, and then they are dropped into the funnel.
First they go through the welcome sequence, where they receive a bunch of emails from me to, um, learn more about the brand and all the value that we can provide. They're also getting my newsletter that goes out every week, and then eventually they're pitched on something and given a special offer.
Ah, and so, that just inherently is like a bazillion times more effective than just one-off post in your Facebook group to sell something.
So I did see somebody asked a question like, uh, it kind of it sucks that people aren't buying directly from the group, but don't discredit the value of the group for getting people to your list in the first place.
Like on my email list, like 2/3 of the people on my email list came from my Facebook group. So it has really been effective indirectly as a way to sell.
#3 Passively
Then the third way that you can monetize is very passively, like by sharing pieces of content that you've created and posting them in the group, and then maybe that piece of content is monetized with advertisements or affiliate links. Or maybe it was a sponsored piece of content that someone paid you to create.
Those are all other ways that you can monetize and then get eyeballs on your stuff when you share it in your group. And as the admin, you have the complete right to share everything and anything that you create in your group because it's your group, and that's why you created it.
How Do You Convert Members to Paying Customers?
So how do you convert members of the group eventually to become paying customers?
Uh, this is sort of, I think, part of this is a little intangible.
#1: Be Real
I think you need to be real in your group. Sometimes I think people struggle with trying to be too buttoned up or too professional. But the reality is you want to build a relationship with people. You want to be yourself. You want to be real. You want to be vulnerable.
#2: Genuinely Help Them
Genuinely help them. Don't kind of like half-ass help them and say like, oh, I talk about this in my course, buy it. Like, no, that's not really gonna go over very well.
You need to genuinely care and show up and help in as many ways as you can. And then you can monetize in whatever of the ways that I just mentioned that fits into your business.
How I Monetize My Facebook Group
So, for example, since my specialty is passive income streams, I'm coming at it from that angle. So my main income in my business right now is my online courses.
So the way that I monetize in my group, I have three live rounds every year in January, May, and September, for my three courses, and during that time, I'm sharing links to my free webinars in my Facebook group so people can sign up, which then leads to an email pitch.
So I'm not really, I sell more by getting people to my email list and then making an offer than I do directly pitching in the group, which I think is 100% normal. I've done live Q and A's in the group Ah, which have been pretty successful. So I'll gather people's most commonly asked questions about whatever I'm offering and answer them live in the group. I feel like live content gets decent reach.
Um, I also post a lot about my offers whenever I have something that's coming out that has a deadline. Because you might think, Oh, every single thing I post, everyone in the group is seeing it, but they're not. So you have to post a little more than maybe feels comfortable and just know that only a portion of the people in your group are going to see any given post.
And then the rest of the year, when I'm not in those launching phases, I really just focus on providing value and trying to build my list. Again, I have that welcome sequence and sales funnels set up so growing my list will lead to sales. So the more visible I can become and the bigger of an ideal audience that I can build, the more successful that funnel will be. So I feel good knowing that by growing my group and engaging and making it really awesome and valuable that I am boosting my business.
How to Monetize If You're a Blogger
If you are first and foremost a blogger and your number one way to monetize, perhaps, is pageviews, then you know, maybe your focus is pumping out content that's helpful for your ideal client and then sharing it in the group and your email list, on social media, to get pageviews. And a Facebook group can be one of those avenues to get you a lot of pageviews.
Maybe you do affiliate promotions for other people's products and earn income on the sale. You know, maybe like once a month promote a tool that you really like to your audience. Maybe you can connect with other companies and get like special offers or deals that people can only get by being in your group like that's a reason for someone to want to be there and hang out because they're like, Oh, cool, like by being here, I'm getting exposed to these great discounts and offers on tools or products that I care about that I wouldn't get this discount through in any other way.
Or maybe, I've even seen people do, like, challenges in their Facebook group, where they're like, Okay, every day for a month, I'm gonna give a tip on X y Z topic and then at the end of the month they take all of those tips, package them up into a really nice ebook and sell it for, like, 19.99 or whatever. And you could make really decent money doing things like that.
You can even do like webinars. Even if they're a free live webinar and then you package it up and sell that for, like, I don't know, 10 bucks or something. Maybe you can get CEU credits if you do content for other professionals.
But there's just so many ways that you could make this work. You really just have to be creative and kind of think outside the box and just try stuff. You know, not everything's gonna work. Not everything's going to be a success, but just try and let the data kind of guide you in what's best for you and your unique audience.
So next I want to talk about how to really set your group up for success from the jump. So when you're first starting out.
How to Name Your Facebook Group
Obviously the first thing you need to do is name your group. So if you have a brand and it's already known and you maybe have other ways of driving people to the Facebook group, like through your website or your other social media channels, then I think going with your brand name makes the most sense.
But otherwise, if you don't really have a platform anywhere, like if you don't have a blog or podcast or any other way to drive people to the group, you might be trying to leverage people searching for groups directly within Facebook.
And in that scenario, you want to be thinking, What is my ideal client typing into the Facebook search bar when they're looking for help to solve their problem?
And then you can name your group perhaps around what you think they might be searching for. So using keywords basically that you think your ideal customer would be typing into Facebook to find a group to join.
So, like, when I was trying to get tips on podcasting. You know, I was like, Oh, maybe there's some podcast groups out there. So what did I do? I went to Facebook. I typed in podcast, and then I went to the groups tab, and I looked up what are the most popular podcasting related Facebook groups. And I joined, you know, the top handful.
Um, and if you think about this is as an example, I wouldn't have found, by typing in just the word podcasting or podcast, I wouldn't have found any podcast-related group that didn't include the word podcast.
Uh, and I mean, maybe that's fine, again, if you're an established brand and you talk about podcasting, but the word podcast isn't in your brand. Maybe that doesn't matter to you because you're already so popular in other avenues. But if you're not that well established yet, think about that. Think about the words that people are typing in and try to work those into the title of your Facebook group, if possible.
Creating a Killer Group Description
And then the next thing you want to think about is your group description. So you wanna have a clear focus and intent of the group.
Who are you trying to get to join the group? What can they expect to gain from being there?
So you want to really be niched down if possible. I know we talk about this a lot, the importance of having a niche, but it really, it really is essential. Like you need to be clear about who you want to join your group and why they should care about it. What are they going to get out of being there?
So, for example, you know, when I first started my community, I probably wasn't niche enough. Like a group for dietitians is just not good enough. That's too vague. You're just gonna get lost in the shuffle.
So like trying to create, you know, online dietitian community, like that's just that's too bland. Now there are groups that are so specific, like there's groups for dietitians who write, private practice RDs, There's even one for, like, RDs who work in the gym setting and try to collaborate with gyms. Like that's how niche people are getting.
And then when someone has a question, they're gonna think, Oh, I got offered a position to a freelance write for a website. Where should I go to see if anyone can give me some advice on this topic? Well, they're probably not going to the private practice RDs group. They're gonna go to the RDs who write group, because that's what the group is for. So that's what you want to do.
You want to think about – Who are you trying to help and what are you trying to help them with?
And make your group the number one place to go when people have questions about that topic. And then in the description, you want to describe all of those things.
So as an example. My group description says:
This is a space for dietitians and other wellness professionals (so I'm clearly stating who I want to join the group) who are interested in passive and alternative income.
So again, the point is, it's a space for dietitians and other wellness professionals (so it's not RD exclusive) and it's specifically for those who want to learn more about passive and alternative income streams. So it's for business-related topics, basically. A space for them to connect, learn, and grow.
and then I send them to my blog to get my opt-in.
Um and then I will say, if you have a nutrition-related, um, topic for your Facebook group, you should probably have some sort of disclaimer in your group description that this is not medical advice. Always consult with a doctor. This information does not necessarily reflect the views of the admins, etcetera, etcetera. Something like that.
Maybe consult with a lawyer to get something down that that would work for your business. But just something to think about when you're creating that group description.
Create Group Rules (and stick to them!)
Ah, and then the next thing I want you to do is come up with some rules and actually stick to them.
So one mistake that I made in the beginning was not setting ground rules for my Facebook group. So I'd really be clear from the very beginning about the types of topics that the group is designed to discuss and the type of respectful behavior that you expect from your members and even include a clear statement of what will happen if the rules are broken like, will the post be deleted? Will the person be removed from the group? Will they get a warning?
So I'll just read you the group rules that I have so that it could help flesh this out and give you an example.
Rule number one – First and foremost be kind. Although this group is getting pretty big, I work hard to foster a safe space for our members. If you engage in any haranguing, you will be removed without warning. This includes posts or comments bashing non-RDs or belittling nutrition beliefs that differ from yours. Note this is not an RD exclusive group. Posts about reporting non-RDs for X Y Z practice or service will be deleted.
So I'm very clear. And this has been edited many times because every time you come up with a rule, someone's gonna challenge it and it'll push you to get more and more specific on what you mean and what your boundaries are.
But that's like how specific I had to get because, you know, as you start removing people's content for X y Z reasons, um, people will start to DM you every single day asking what happened to their post, and the easiest thing is to just point them to the rules.
Or you could even include something in the rules like or the description of your group. Like if your post was not approved or was deleted or whatever, please review the rules. It was probably deleted because it was in violation of one of the rules. Um, I've seen this in several group descriptions where they're straight up like, Hey, we don't have time to respond to every single inquiry about why your posts isn't there anymore. Please just review the rules if it was deleted.
Um, now, actually, Facebook gives you the option, if someone's post does violate a rule of yours, um, you can actually, while you're in the process of deleting the post or the comment or whatever, it gives you the option to tell the person why it was deleted. So you can flag which rule was violated, and it will send them a notification. So some people will do that as well. But even then, you still might get a DM about it.
Rule number two – This is a space for discussing business-related topics and alternative ways of making income.
(So again highlighting what the group is about.)
Posts about nutrition, nutrition topics, questions about nutrition resources, nutrition presentation ideas, case studies, or specific client questions will be deleted. There are plenty of other nutrition-focused Facebook groups available for these discussions. If you comment or debate about a nutrition practice or philosophy in this group, your comments will be deleted. This is not the space for that.
So this has been, to be quite honest, a frequently occurring thing that comes up in my group because, of course, it's totally understandable. We're all dietitians, it's what we do for a living, and it's just natural to want to ask people about nutrition-related topics.
But this is not the group for that. So my group is for talking about business-related things and business-related things only. So that's just what it is. And people, I mean, I think mostly accidentally, they'll just like forget what group they're in and post something, um, but yeah, this comes up pretty much every single day. Someone will accidentally post something about nutrition, and I'll have to go in and take it down. It's gotten to the point where I don't even, like, read the comments on it. It just gets deleted.
Rule number three – Personal advertisements, affiliate links, promotions, or links to your own blog posts, webinars, market research surveys, are not allowed as standalone posts in the main discussion board of the group. However, you're always welcome to link to your own stuff in the comment section if it is a helpful response to someone's question.
So this is definitely something that you want to pin down as the group admin. Will you allow personal promotion? If you do allow it, just be aware that it can get really out of hand really fast.
Um, I mean, there was never really a time where I allowed personal promotions in the group. Um, I think maybe in the very, very beginning, like the first few months, I didn't have a specific. I didn't just describe what was allowed or not allowed in the group rules.
You can see, like as the group admin, you can see what people's post history is in the group, so you can see if someone posts something promotional you can click on their name and bring up to see what else they've posted in the group.
And there's been a lot of times where people have never even once commented or posted anything in the group, and they just come in and drop a link to their webinar that they're doing or whatever. And that's just not okay.
Like, that's not the point of the group. That's being selfish. That's not being a, um, helpful member and providing value. That's just using the group as a promotional platform for yourself, and that's it.
So, um, when that started happening more often I changed the rules to be more explicit. Since then, I've had to hone it even more to say things like, even market research surveys are not allowed or links to your own free blog posts, like that all still counts as self-promotion.
But I did say you're allowed to to promote something that you offer in the comments section, if it's actually a genuinely helpful reply to somebody who's looking for help in the group. So I think that's okay because that's useful.
That's not being spammy or self promotional. That's like, Hey, I see that you're struggling with this. Here's something I have to offer you. Whether that's a paid service or a free blog post that you wrote or whatever. I think that's helpful.
But what's not okay is just coming in and posting like, Hey, check out my new blog post, like in the main feed, um, unsolicited. So that's what I chose to do with my group.
Um, and then Rule number four (This ended up coming up. Ah, I don't know. Maybe a year or two into running the group.) Please refrain from asking questions like, What should I charge for X y Z? When groups of professionals get together and chat about what they would or would not accept as payment, it encroaches on price-fixing territory, which is illegal. To be on the safe side, let's avoid questions like these. It's okay to ask how people came up with their rates, just not flat out what to charge. Thanks.
And this came up because it was a spree there. I don't know what was going on, but it was like almost every single day people were coming in without any context of what they were working on or where they lived or what they were doing. And they'd be like, What should I charge for this? What should I charge for this?
And that's just not a very productive question, because people need a lot more information to really help you with that, um and occasionally there would be conversations that would happen where people would suggest a price and then other people would say No, that's way too low. We undercharge. All dietitians should charge X Y Z amount and nothing less.
And then that's where it starts to get encroaching on price fixing. So talking about your rates is fine. Like that's not price fixing. You can say what you charge, especially if it's already on your website. That's not collusion with other people in trying to fix the prices. However, when you say things like no dietitian should charge under this amount, we all need to get together and decide, like we don't want to take less than XYZ amount, that can be skewed as price fixing because it is a group of professionals who are now trying to establish a bottom line price that no one should go below.
So that is not what the point of the group is. And that's not something that I want to happen on a regular basis in the group.
So that's why I came up with that. Uh, that's why I came up with that rule, to encourage people to talk about how they came up with their pricing so that other people can follow the same processes and come up with their own price that works for them, rather than just saying, hey, give me a dollar amount with no context, because that's not how you learn to run a business.
Ask People Questions When They Request to Join
And the other thing you can do to set your group up from the jump is to ask questions when people join the group.
So Facebook gives you the option to ask people up to three questions when they request to join, and this is a golden opportunity to learn more about your audience.
So the three questions that I have are:
Number one. Are you a dietitian or other wellness professional? Tell me more about the type of work you do. And then in parentheses. I have a note. Also note that business pages are not accepted into the group. Personal profiles only.
So somebody asked if I let pages join the group and I don't. I only allow personal profiles, because I've found that when people are trying to interact in a group as their page, they're generally trying to sell or promote something rather than genuinely engage with their peers. So I want to know the person, not the business.
Ah, so that question is designed to verify that they are some sort of wellness professional to get them to join the group and then tell me more about the work they do so I can understand the type of people who are joining the group.
The second question. If you'd like to join The Unconventional RD email list to receive blog posts and other content about making passive income as a dietitian, type your email address here.
So people can manually type their email address as a response to that question. If they leave the email address, that is a confirmation that they'd like to join my list. I take a screenshot of it and save it in dropbox, um, so that I have proof that they requested to join my list, and then I manually add them to my email list and tag them so that I know where they came from.
I tag them as someone who joined via the Facebook group. And then, of course, as I mentioned, then they're funneled into my welcome sequence and eventually my sales funnel. So that all happens automatically in the background.
And I would say about one out of every three people who request to join the group also joins my list. So that's not bad. And I wish honestly that I had known about this and started this in the in the very beginning.
But I didn't even learn about the strategy until the group was already about 1500 people strong. And at that point, I had only maybe 150 people on my email list.
So I wish that I had known about this because, um, I would have had maybe, like, 500 people on my email list if I had just asked if people wanted to join my email list when they requested to join the Facebook group.
And then the last question. It's not really a question. I could probably change this one. Um, right now it says, Please note that this is a group for discussing business-related topics and connecting with other entrepreneurs, not a space for discussing nutrition.
And I had to put that in there because I was having a lot of issues about people seeing the word RD in the title of the group, and, you know, maybe they're in a hurry, they don't read the group description and they pop in, and then they just asking nutrition-related question like, right off the bat. So, um, to help mitigate that I added that to the questions list so that all new members were aware of the point of the group, even if they're in a hurry and they didn't read the group description or the rules.
Another option of something that you could put in there would maybe be asking people where they heard about you. I think that's a really valuable question to ask. How did they hear about your group?Because then that gives you feedback on the types of promotional strategies that you're doing that might be working the best.
And another question that someone asked… do you let people into the group if they don't answer these questions? And honestly, that's a personal choice, and it might depend on what your group is about. I do let people in if they don't answer the questions as long as their profile clearly states that they are some sort of wellness professional or wellness students like in a nutrition program or something like that. If I can't find that information by looking at their profile and they haven't answered the questions, then no, I don't let them join the group.
They don't have to give me their email. They're allowed to join without joining my email list. Of course, joining my list is always 100% optional. But, um, yeah, if they don't answer any of the questions, I wait a day, so I give them 24 hours to kind of come back and remember to answer the questions, and then if a day has passed and they still haven't answered the questions, I will let them in if their profile says like registered dietitian at blah, blah, blah, then I'm like, Okay, Well clearly, this person's in the right place, so I'm just gonna let them in. You know, sometimes you're in a hurry. They request to join on their phone, and they're like, Gosh, I don't have time to answer these questions right now and they click out and then they just completely forget about it.
So I do let people in, even if they haven't answered the questions. If they meet the criteria that I have for people joining the group.
And then a newer thing that's been added, Facebook also now allows you to include an affirmative check box as a part of those questions. So you have the three questions, and then underneath that, there's kind of a checkbox that people can check to agree that they have read the rules of your group and agree to follow them.
So doing this and having to manually approve people to join the group does add more admin work, Um, and having rules on what is or isn't allowed to be discussed in the group, of course, also adds more admin work. But it really keeps the quality of your Facebook group high. Um, and I think it is 1000% worth it.
Common Objections to Running a Facebook Group
To close out the episode today, and this is actually going a little longer than I expected. So I think I'm gonna break this up into two episodes.
Um, we'll close out this episode by talking about common objections that people have about running a Facebook group.
Objection #1: Nobody buys from the Facebook group
Objection. Number one. Nobody is buying from the Facebook group. They're only buying if they give me their email address.
And that's a really good thing to notice that people are buying from your email list more so than the Facebook group. So if that's the scenario that you're in, first of all, congratulations on being aware enough to even notice that. But I don't necessarily think that that's a bad thing. I would lean into that.
Then I would say, Okay, I know that the people joining my email list are my biggest, most engaged fans and the people who are also interested in buying from me. So hey, how can I get more people from the group to join my email list? If I know that's where I convert best.
So I would lean into things that get people to join your list. So can you offer more freebies to the group?Do more webinars? More, maybe offer some sort of weekly exclusive content that they can only get by joining your list? etcetera.
So I think this is probably just a reflection of the fact that, like I said, your biggest, most engaged fans are the ones who are going to join your list. So that just might be why it looks like only the people on your list are buying, but I wouldn't discount the fact that your group might still be helping you in the background.
So just because someone isn't ready to buy now doesn't mean that they won't buy in the future. They might be lurking hardcore in your group, and staying top of mind with your group will definitely still help you and keep you to be the person that they think of when they are ready to purchase.
So even in my own, even in The Unconventional RD community, which is a B2B group, when I'm launching one of my courses, I mean my group is larger than my email list. My group has, as I said, almost 8000 people in it.
My email list right now is like a little over 3500. Um, but 70% of my sales come from my email list. So it's just the nature of business. Like the nature of the the the platforms. It's just that email is a more controlled experience. It works better. You are in control of what people are seeing and when, and it's probably always gonna be that way. I think your email list will always make more sales than any other social media platforms.
Um, that doesn't mean that you shouldn't still sell in the Facebook group. Like I do get some sales from my Facebook group, just not as many as through my email list. So don't discount the role that your group is playing in these sales.
Um, sure, these people are on your list. But you know, being active in your group may be swaying their purchasing decisions regardless, um, independent of the emails you're sending. So maybe seeing you posting in that Facebook group day after day after day, in combination with the emails that you're sending them, is really what's sealing the deal, you know? So I wouldn't discount the role that your Facebook group is playing.
Things to consider: Am I showing up daily in the group and my building genuine connections? Or are other people kind of taking over and leading the conversations in my group? How can I come in and try to re-establish myself as a leader here? Um, would someone who joined today even know who I am? Or have I sort of fallen off the posting wagon? And you know, I post once a week and the new members don't know me in the same way that some of the older members might. Can I come back around and work on posting more consistently to build that connection through things like real authentic stories or videos or whatever?
Um, just really taking an honest look at what you've been doing in your group and how you might be able to make it better.
Objection #2: People Just want Free Information
Objection. Number two people don't want to buy. They just want free information.
And I would really, truly challenge that.
People will buy from you when they trust you, like you, and believe that you will solve their problems. So if they're not buying from you, you're probably missing one of those pieces. You're missing the trust factor, you're missing the like factor, or you're missing the belief that you really, truly can solve their problems.
Um, and I also wanted to bring people's expectations, possibly back down to reality. A 1 to 3% like conversion rate for the people in your group is great.
So in my group of, you know, nearly 8000 people, maybe only like 2000 will see any given one of my promotional posts, and fewer will click. So if I'm going with a 1 to 3% conversion rate for the people who actually see my post, you know, 20 to 60 sales from a Facebook group of my size would be great for any promotion that I'm doing.
And that's pretty much about where I fall right now. So sometimes people's expectations are just a little lofty. Um, so they might be thinking, Oh, my groups nearly 8000 people, like I should be making, like, 2000 sales, but that's just not how it's gonna work. Um, again, 20 to 60 sales from a Facebook group of my size with nearly 8000 people in it is about like what you should be expecting.
Um, also, there's different types of consumers out there, So there's always gonna be that segment of your followers who just won't ever buy from you. But they might consume the crap out of your free stuff and love you for it. They might be your biggest fan, but they're just not gonna buy. But they will consume your free stuff, and you know that's fine.
If you aren't monetizing your free stuff, that's on you, not them. So there are definitely ways you can monetize your free content. Specifically ads and affiliate posts or sponsored content are great ways to do that. So it's not really like a negative to have those people who love you and love your free stuff. But just maybe don't need or want to buy from you.
And then there's gonna be a group of the people who will want to buy your D I Y products. So your online courses, your ebooks, et cetera. They are D I Y through and through. They like to be told what to do, and then they want to do it on their own time without having to speak to anyone. That's me. So I'm a DIYer, so I would be that person in most people's groups.
So if you don't have a product like that, like a course or an e book or something DIY, maybe think about it and think about creating something like that to serve up that portion of your audience who would like to kind of do it themselves without working with you one on one.
Then there's a third group of people who know that they just don't do well with D. I Y. And they want that personal interaction. They want the guidance and accountability and the check-ins with you. So this would be the people who would want to work with you one on one who would want to sign up for your coaching, or maybe your group coaching et cetera. So I think it's a good idea to think about this and reflect back on how you can serve your audience in all of these ways.
It's okay and probably preferable honestly, to start with just one of these avenues and get that down and then expand. But don't get complacent. Don't think, you know, just cause I have one of these avenues down that I'm golden. I think diversification and serving all segments of your audience is always the best policy whenever possible.
Objection #3: I have a group but no one engages.
Objection Number three. I have a group, but no one engages with my posts. I feel lost and unseen in my own group.
So if this is the case, I will kind of guess that maybe you've fallen into the background of your own group. So how can you re-engage them? Should you come in and start posting daily? Probably. So, I think if you fall into the wayside in your group, it's on you to come back in and kind of re-engage. Posting daily is a great place to start, but it needs to be real, authentic and vulnerable posts that makes people emotionally connect with you.
Not just trying to make a sale or quote unquote solve the pain point. That's too robotic and formulaic. You want to keep people on their toes. You want to be creative, try new things, have fun. Write like you talk. Like, just be you. You know? That's what people want to see in these groups.
So, you know, maybe taking an honest look or asking a friend to kind of give you feedback. Um, it could help, but my guess would be that somewhere along the way you maybe lost your steam or your mojo with your posting in the group. And I think if you really gave it an honest go and followed a lot of the strategies that I will tell you about in the next episode, I think you can turn it back around.
Objection #4: How do you cultivate a safe environment & allow free speech?
And then the last objection that I'm going to talk about in this episode: How do you find a balance between creating a safe environment and allowing free speech?
This is a hot topic that I do see come up often on the Internet. But as an admin of a group, I think it's really important to set ground rules and stick to them and know that you'll probably constantly be refining them.
People will always find new ways to test and bend the rules and just rest assured that having rules is not being mean. It's just keeping the group on topic and having standards for how people treat each other.
All forums that I have ever been a part of have rules. Reddit communities have rules. List servs have rules. Quora has rules. All Facebook groups have rules. And this is your group that you spend a ton of time moderating. Its okay to have boundaries, even when people get upset about it.
Um, I honestly made this mistake, as I mentioned, in my group. I was not clear in the very beginning on what my group was about or why it was around. So initially, people were just posting about anything and everything related to being a dietitian.
And that was kind of fun in the beginning, when there was, like, less than 1000 members. But then the group grew and grew and grew, and suddenly it wasn't fun anymore. Rather than having respectful peer to peer conversations, I was fielding a lot of complaints from people, usually via the DMs, like this person said this. This person said this. And then I became this, like DM moderator for like other people's arguments, which is not a healthy space to be in.
Um, and then I was just almost like weekly there was some sort of petty, catty argument happening, usually about nutrition philosophy, and I was just 1000% over it. It felt completely out of control. Why was I even doing this?
Why was I spending my time moderating this group of other adults who are fighting with each other on the Internet? So it basically pushed me to reevaluate what I was doing and set some boundaries.
Some people left the group when I changed the subject and said, Hey, this is a business group now. We're not gonna talk about anything but business related topics, and that's fine.
You know, it was probably the best thing that I've done for the group since starting it. Creating the guidelines did create a lot more work for me, though, um, and that's when I realized I needed to kind of like shit or get off the pot.
Was this a business? Was this a hobby? If it's just a hobby, why am I so compelled to spend all my time on it? If it's a business, why am I holding myself back and not treating it like one?
So about one and a half years in, that's when I finally realized this is a thing. This is something I'm passionate about. I want to treat this as a business, and I finally created and pre-sold my first Unconventional RD products. And it's really been history from there.
Running a group is gonna push you. There's gonna be nights where you probably cry yourself to sleep, or you don't sleep, over something that happened. But you know, that's not unique to running a Facebook group. That's just entrepreneurship in general. It's impossible to satisfy everyone.
So if you know your why and why you're doing this and why you're passionate about it and the difference that your group is making, just try to come back to that. Whenever you're feeling upset, try to breathe. Let things go. Maybe vent to a friend who also runs a Facebook group, that could be immensely helpful.
But, you know, don't take it too personally. 99% of the time it's really not about you. Uh, whenever someone is behaving rudely or inconsiderately, it's usually more about them than it is about you.
So, of course, always be open to feedback. And, um, you know, maybe changing things if patterns start to arise in that feedback. But, um, don't let one person's negative attitude or, um, aggression with you, don't let that get in the way of your overall bigger picture and your mission. And just try to have some self care. Take care of you and get right back to it.
What if you disagree with the advice people give in your group?
Someone brought up the question like, Oh, if I started a group about nutrition-related topics for lay people, what do I do if like all these lay people, start talking about a topic and I disagree, perhaps, with the advice being given?
But again, it all comes down to what guidelines do you want to put in place for your group? You can set it up so that all posts must be approved by admins first before they go live. But of course, that's a ton of work, so I'm not 100% sure if that would be worth it.
If your topic's not MNT related, it's more general wellness, you're probably gonna be fine. Just, you know, create rules. You can even set a rule, maybe, that personalized medical or nutrition advice is not allowed. But then again, if that's not allowed, then what is? And you're probably gonna have to make those rules really specific. But just get clear on the type of discussions that you want a foster, and then that should help you make the decision on whether running a Facebook group is right for you or not.
Facebook also has the option to kind of flag terms in your group, so they will alert you if certain terms are used so that you can go in and moderate those as appropriate. So depending on what your group's about, if hot topics come up that you don't allow in the group, you can set alerts up so that you can catch those right when they pop up.
Uh, but also be aware if you do have a nutrition group, um, or anything related to health, Facebook is sort of censoring now. So they have something called a group quality tab for admins that's like off to the side in the admin area for the group, and it will alert you if Facebook thinks that your people in your group are sharing "false information".
And so far, really, the only thing that I've seen get flagged as that is people's posts that are like anti vaccines or anti vaccinations. Um, some groups have actually been shut down for talking about those types of topics, which I don't 100% agree with, but that's what it is. Facebook is a private company, and they can technically make decisions like that, just like you can technically make decisions like that for your own group within Facebook.
But if Facebook does consistently see a lot of these "false information" posts and you're getting a lot of warnings, they straight up tell you, if this is a problem in your group, we're gonna throttle the reach, and then no one's gonna see your stuff. And then it's really not gonna be worth your time because no one sees it. What are you even doing?
So, um, if you want to have a group that maybe discuss is more controversial matters, I would consider not doing a Facebook group and maybe doing a private forum on your own website or somewhere where you actually have control of what's happening and what people see. Um, so yeah, just wanted to throw that out there.
Be Okay with Making Mistakes.
And then just to close this topic, I just want to let you know that we're all humans and we all make mistakes. So don't put too much pressure on yourself as the group admin to always be perfect. You can totally do something and have it be a mistake and learn from it and change your mind later. You can apologize if you feel like you made a mistake.
Um, don't let fear hold you back from even getting started. No one's perfect. We've all been there. I've done stuff in my group that I wish I didn't do. Other people I'm sure can say the same. Um, and, you know, you just learn from it, you grow and you try to be better moving forward. So, um, I just wanted to end on that note, uh, encouraging note because, you know, sometimes this stuff, this stuff can be a lot and feel like a really big job.
It can be, but it's also really exciting. And just the benefits of running a group really, sincerely outweigh any of the negatives that have come up. So um, if you think that growing a community to foster engagement and conversation around your brand is a good fit for the type of business you're trying to build, I would definitely say go for it. It's far from being too late to dive into the Facebook group pool. There's still so much opportunity.
What We'll Cover Next Week
So I already talked for way longer than I thought I was going to, and I only covered half of the things that I wanted to touch on in this episode.
So I still wanted to talk about how to build momentum when you're building your Facebook group. I wanted to talk about the types of posts that you can post in your group to get the most engagement. Other ways to boost engagement, how to get people to join your group, how to sell in your group without seeming spammy. Um, you know, things like that.
Ah, and then I also wanted to talk about how to run your group as it grows and what it might look like in the beginning stages of running a group versus when you're a few years in and you have thousands of people in the group on.
And then I also wanted to share my favorite Facebook groups. So yeah, I think this is clearly a two-parter episode.
So I'm going to stop here today, and I will cover the rest of those topics in the next episode. So, um, thank you guys for being here. And, um, look forward to continuing this conversation next week!
Subscribe & Review on iTunes or Spotify
If you're not yet subscribed to The Unconventional RD podcast, I highly recommend doing so today! Click here to subscribe on iTunes. That way, you'll be able to easily find all the new episodes, right when they come out. You can also follow on Spotify, if you prefer to listen there!
PS – If you're really loving what I'm putting down, it would be amaaaaazing if you could leave a review on iTunes, too. Reviews help other dietitians find my podcast, which I think helps us all!
Simply open the podcast on iTunes, then go to "Ratings and Reviews", and click "Write a Review". This is your chance to let other people know why they should check out the episodes or share stories of how it's helped you!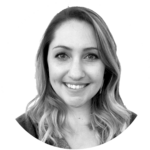 Erica Julson is a registered dietitian turned digital marketing pro. She has over 12 years of experience blogging and building online businesses and has taught over 900 wellness professionals inside her signature program, SEO Made Simple.