Earn Money Online
as a nutrition professional
A private group for wellness professionals interested in passive / alternative income.
Learn how to grow your blog traffic, make money online, and automate your sales.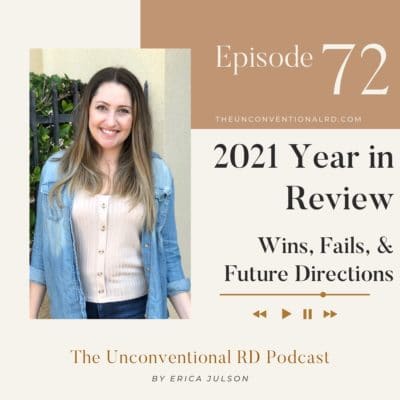 In this episode, I break down how 2021 went for The Unconventional RD brand. My biggest wins, my biggest flops, and what's ahead for 2022! You'll learn how much I earned this year (including profit margins), whether or not reducing my offerings down to one core...