Earn Money Online
as a nutrition professional
A private group for wellness professionals interested in passive / alternative income.
Learn how to grow your blog traffic, make money online, and automate your sales.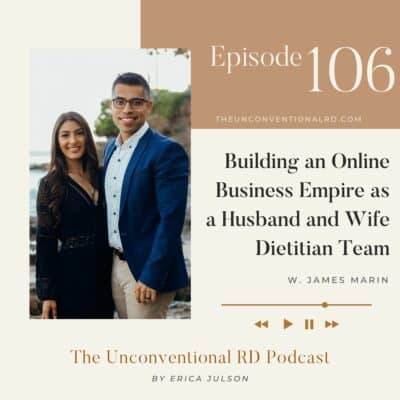 Today on the podcast, I'm chatting with James Marin, a dietitian who co-runs a gut health-focused practice with his wife, Dahlia. They have been running their business together for almost a decade and it's gone through many iterations. It started as a side...