Earn Money Online
as a nutrition professional
A private group for wellness professionals interested in passive / alternative income.
Learn how to grow your blog traffic, make money online, and automate your sales.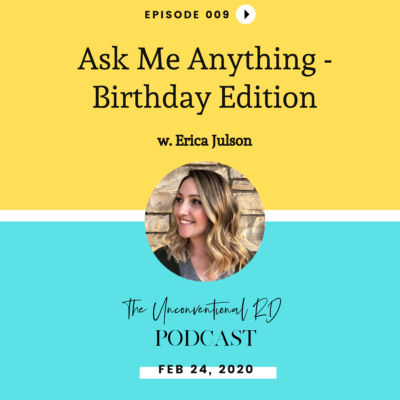 EPISODE 008 SHOW NOTES Check out my FREE Facebook group – The Unconventional RD CommunityMy 3 online courses – The Unconventional RD Business Bootcamp Links From This Episode: Pat Flynn of Smart Passive IncomeAmy PorterfieldJenna KutcherDenise Duffield-ThomasLindsay...