Earn Money Online
as a nutrition professional
A private group for wellness professionals interested in passive / alternative income.
Learn how to grow your blog traffic, make money online, and automate your sales.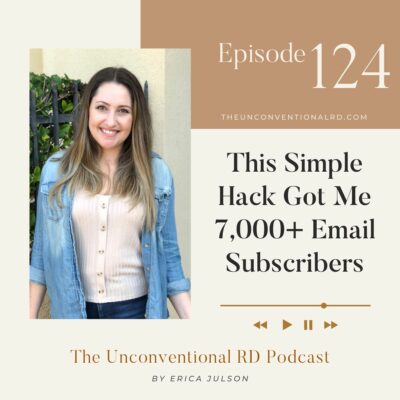 This week on the podcast, I'm coming at you with a quick tip episode. I'm going to share one simple tactic that grew my email list to over 7,000 subscribers, without doing ANY other type of promotion. Honestly, the answer is so simple, it will probably...