Earn Money Online
as a nutrition professional
A private group for wellness professionals interested in passive / alternative income.
Learn how to grow your blog traffic, make money online, and automate your sales.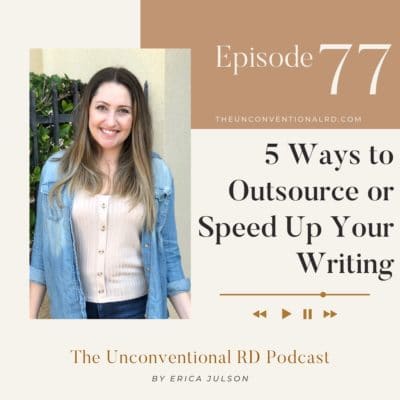 Are YOU the bottleneck in your own business? Does writing blog posts always get pushed to the bottom of your to-do list? Do you feel like someone else could create content much more efficiently for you? Or do you ever wonder whether there are some tricks or processes...