Earn Money Online
as a nutrition professional
A private group for wellness professionals interested in passive / alternative income.
Learn how to grow your blog traffic, make money online, and automate your sales.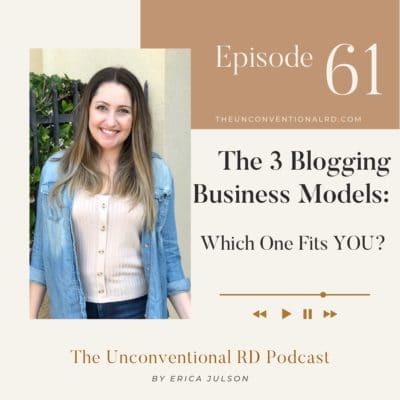 Hooray, I'm BACK from a mini podcasting hiatus! Check out this episode to hear about what I've been up to for the last few months, plus learn about the THREE blogging business models and why it's critical to know which one applies to you BEFORE you start creating...