Earn Money Online
as a nutrition professional
A private group for wellness professionals interested in passive / alternative income.
Learn how to grow your blog traffic, make money online, and automate your sales.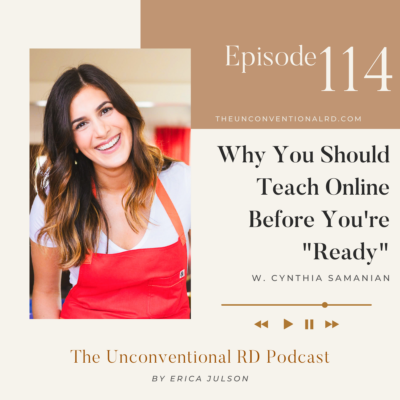 This week's conversation is a fun one. I'm chatting with Cynthia Samanian, founder of Culinary Creator Business School, about the importance of teaching online before you feel ready. And I would bet that this resonates with a lot of you listeners out there right...