Earn Money Online
as a nutrition professional
A private group for wellness professionals interested in passive / alternative income.
Learn how to grow your blog traffic, make money online, and automate your sales.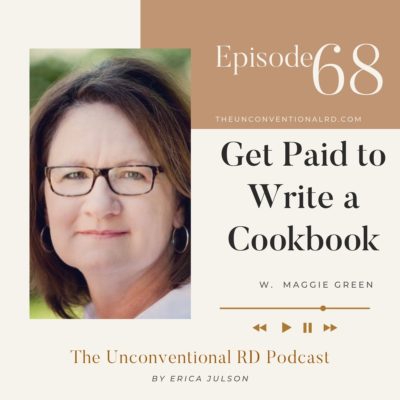 Today I had the pleasure of speaking with dietitian and cookbook writing coach, Maggie Green, all about how food and nutrition experts can actually get paid to write cookbooks. That's right. You don't have to spend any of your own money to get published if you know...