Episode Show Notes
Please note that I am an affiliate for some of the following products. If you click my affiliate link and make a purchase, I may earn a percentage of the sale at no extra cost to you. As an Amazon Associate, I earn from qualifying purchases.
Links from the episode
Read the transcript
Welcome to The Unconventional RD podcast, where we inspire dietitians to think outside of the traditional employment box and create their own unconventional income stream. We'll talk all things online business to help you start, grow, and scale your own digital empire.
What to expect from this episode
Email lists. What emotions do those two words bring up for you?
For some, it's excitement, possibility, connection, marketing, sales, and overall business bad-assery. For others, it's apprehension, confusion, uncertainty, tech phobia, or just yet another thing on the to-do list.
Well, as you guys probably know, I am a huge proponent of email marketing. In fact, 70% of the sales in my business come directly from my email list, which by the way is only 4,500 people right now and my business has generated over a hundred thousand in sales so far this year. So you don't actually need a list of tens of thousands, let's say, to make good money online.
And today in this podcast episode, I'm here to talk to you about why you (yes, you) need an email list. We'll cover what email lists are, how they work, and why they're such an effective marketing channel.
You'll walk away from this episode with total clarity on why building an email list is super important and how it can make a huge impact in your online business.
Check out the RD Entrepreneur Symposium!
And before we dive in, I also wanted to mention that registration for Heather Neal's RD Entrepreneur Symposium (affiliate link) opens this Thursday, September 3rd.
The RD Entrepreneur Symposium is an online event specifically for dietitian entrepreneurs. Kind of like a mini virtual FNCE. And it runs from September 15th to 18th this year, with four to five presentations that go online every single day. They're just released in bulk each day at 9:00 AM Eastern and you can watch them on your own time. And you have up to a year after you signed up to finish watching them! Each presentation is 30 to 60 minutes long and covers a different aspect of entrepreneurship.
The speakers this year are talking about everything from online nutrition coaching, taking insurance, leveraging Facebook communities to get more clients, working with brands, self-publishing, hiring a virtual assistant, and even financial planning. And that's honestly just a small tidbit since there are 29 speakers this year and each one is talking about something else, something different and exciting.
And this is my favorite part. You also get to earn 32.5 CEUs. Yes, 32.5! And this is honestly such a great value for the money. So if you are listening and you need CEUs and you want to boost your entrepreneurial skills, this is where it's at. And if you've been following me for some time, you probably know that I also usually speak at this event, but this year I couldn't quite fit it into my schedule, with getting married and everything that happened earlier this year. So I'm just promoting it as an affiliate this year instead.
So even if you are listening to this and it's not Thursday, September 3rd yet, you can still sign up right now to be on the waitlist for the event and you'll get notified when registration is open. So you can simply go to my special link, theunconventionalrd.com/symposium to sign up.
And that same link, theunconventionalrd.com/symposium will take you directly to the registration page on Thursday, once signups are publicly open. And again, this is my affiliate link. So if you register through that link, I will receive a commission at no extra cost to you.
I just really honestly believe in this symposium and have participated in it myself. I think I've spoken at it four or five times now. So I just know it's an awesome event. And honestly, even for myself, it's one of my favorite ways to earn CEUs. So it's an incredible deal.
If you sign up by Tuesday, September 8th, so within the first like five days or so, you can save $200 off the full price admission, and again, earn 32.5 CEOs, for less than $200! So head to theunconventionalrd.com/symposium to check out the event.
And alright, let's switch gears now and dive into the topic at hand for this podcast episode – Why you need an email list if you are doing business online.
Why am I talking about email lists?
So why am I talking about this? Let's start there.
Well, I'm really talking about this because I wholeheartedly believe that email marketing is under-utilized by dietitians. It's one of the best ways to form a direct connection between you and your audience. So, not through a social channel like Instagram or Facebook that you don't actually own, but rather you're speaking directly to someone in their inbox. You have a direct line of communication to this person.
No matter what happens with any algorithms online, you still have a way to get in contact with your people. And it allows you to send emails in a certain order with certain messaging that effectively guides your audience from problem to solution. So from where they are now to where they will be when they work with you or purchase your product that offers them a solution to that specific problem.
And that whole setup is the key to stable income in online business. So we need to learn and implement this stuff not only to help create stable online businesses for ourselves, but to impact more people and to help more people. And email marketing is a great way to do that.
And as I mentioned, email marketing is honestly how I make 70% of my sales. If I wasn't utilizing email, I could be earning two thirds less in my business. Like, that is a big deal. So I want to pass on the strategies that I've learned to help you leverage email in your business too.
What is email marketing?
So to start out, What is email marketing? I think we need to start there.
Basically, email marketing is just sending regular emails to your audience from your business email address. So not your personal Gmail email address, but through your business email address on an actual email marketing platform. So we'll get into that in a little bit.
Yes, this does take time out of your schedule to do. And one of the common objections I hear is people wondering whether it's worth it, like, is it actually worth my time to take this on and send emails to people?
And a thousand percent, yes, it is definitely worth it, but you need to have a strategy behind it. Emailing just to email, without understanding why you're doing it or how it plays into your business, is not a great use of your time.
So just like anything… I mean the same could be said about blogging, social media, any of the audience building activities, you need to have a strategy and understand why you're posting what you're posting and what the ultimate goals are of the marketing that you're doing on that channel.
The perks of email marketing
So again, perks of email marketing… number one, it builds a connection with your people. You're getting into someone's inbox, they're getting value from you on a consistent basis, and they feel connected to you and excited to receive your content because they know it's going to be good.
It helps you remain top of mind. So when they see your name in their inbox, they think of you. And so when they are eventually ready to purchase something in the niche that you work in, you're going to be the person who comes to mind.
It provides value to your audience. So you get to send high value emails to these people to make them feel like, oh man, I would never unsubscribe from this because every time I open these emails, I'm just like, yes, I love what I'm hearing. I needed this information. I'm so excited to get this person's email every time it comes.
It also gets your people used to taking action and kind of following your advice. So if in your emails you have calls to action, like click here or download this thing, or sign up for this webinar, it makes it easier to eventually ask them to purchase from you and have more people follow through.
And most importantly, you can move them along your customer journey. So as I said, you know where they are right now, where they're starting. They're aware of the problem they have, and they don't know what the solution is.
And you can guide them through, via a series of emails, to understanding why your service or product is the best solution to that problem. And the end goal, of course, is to convert a percentage of your readers into buyers.
Plus, as I said, if you don't have an email list, you actually have no direct way of contacting your people. And that's scary. It's a bad idea to rely 100% on platforms that you don't control.
And I have some examples here.
The Facebook algorithm change of 2013. So back in the day, everyone had a Facebook page and that was the bee's knees. And it worked! I mean, Facebook pages got amazing reach. If you posted, it showed up in your people's feed and everyone loved it.
Then Facebook decided they wanted to make it more of a pay to play model and they totally throttled organic reach on Facebook pages. And to this day, it's, it's not impossible, but it's a lot harder to get good organic reach on your Facebook page. And most people instead use their Facebook page to run ads, paid advertisements. So the glory days of reaching a bunch of people through your free Facebook page are gone.
There was also an Instagram algorithm change in 2016 where, I'm sure you guys remember, the Instagram feed used to be chronological. And that meant really good organic reach for a lot of people, because if you posted and someone was looking on Instagram during the timeframe that you posted, they'd see it. Now it's more based on like who you're interacting with and your interests, et cetera, et cetera. So that really hurt a lot of people's organic reach on Instagram as well.
Another example, I don't know if you guys remember the platform Vine, it was like a video platform back in the day. There were some like legit Vine-famous people who had built huge followings on Vine, but they never collected email addresses for any of the people that were following them or subscribed to their Vine channel.
And Vine shut down in 2016 and all of those people lost their entire following and business. Whereas if they had been a little more intentional and perhaps had been building an email list at the same time, no problem, they could just email their entire list and say, Hey guys, Vine's shutting down, but here's where I'm going to be (maybe YouTube or something), follow me there. And then they could have moved their audience to whatever new platform they were going to be on rather than just completely losing that connection and having no control or way to communicate with their former audience.
And even Google, like SEO, Google organic search. That's not foolproof either. And I know I love Google (er, I don't really love Google the company) but I love strategizing ways to get your blog content seen and found through Google. And it does work, but again, you also have no control. Like Google could change their algorithm at any time. And they usually have at least one very big update every year, usually more than one. And people's rankings go up and down.
So as much as you're gonna love it when you're on the up and up and you're having tons of Facebook traffic, tons of Instagram followers, tons of organic search, at any moment, the rug could get pulled out on any one of those channels. So yes, you want to use those channels to get people to you, but you want to secure that audience by then collecting their email addresses so you have a direct line of communication with them moving forward, regardless of what's going on through your organic traffic building strategies.
So hopefully that makes sense. Really what it comes down to is using other platforms is like living on borrowed land. So why not build your own connection to your audience that you own and are in control of? This is why building an email list is important.
The 4 Stages of Email Marketing
So how does it work? This is a complicated topic, trying to explain how email marketing works and why it's beneficial. So to help us today, I've sort of broken-down email marketing into four stages. So I'm going to explain those four stages and then I'll explain what you need to be focusing on in each stage to get the best results.
So hopefully while you're listening, you identify yourself in one of these stages and then you have more clarity on what you need to focus on once you know which stage you're in.
So stage number one is getting set up. Choosing an email marketing platform and pinning down your email marketing goals.
Stage number two is growing your email list. So creating valuable content that makes people want to sign up for email list.
Stage three, communicating. So start regularly communicating with your list. This is a problem or kind of a stopping point that I see people fall into. They start growing their list and they start getting a couple hundred, couple thousand people on their lists, and then they never email them. And that's not really doing anything for you either. So you need to make sure that you are moving on then to stage three, communicating, and you're regularly communicating with your list.
And then stage four, automating. So setting up automated emails that can help you generate sales on autopilot.
Stage 1: Getting Set Up
So stage one, getting set up. If this is where you're at, what stage you're in, we're going to go into some details here on what you should focus on.
You are in this stage if you don't have an email list. And everyone starts here, so if this is you, I recommend setting up a list ASAP. It's honestly never too early.
So to get started, um, you need to sign up for an email marketing platform, and this allows you to build an email list and send out messages. And you need to be on a platform.
It's not legal to do email marketing through your personal email address, that violates spam laws and you can't even do it on a high volume level through your personal email anyway, like it would all just get flagged as spam. And then none of your emails would be going into anyone's inboxes, even your regular ones that you're trying to send for for real business purposes.
So you need to keep your personal email separate from your email marketing. You need to sign up for a platform. The email marketing platform that I use and love is called ConvertKit and it used to require payment upfront at every single level. But now ConvertKit offers a free plan where you can have a list of up to 500 people for completely free.
And you can't do all of the things that ConvertKit offers on the free plan, like you can't set up fancy automations and things like that unless you upgrade to a paid plan. However, it offers amazing functionality for being a completely free plan. You can get used to the system, understand whether you like it, and then as your email list grows, you can upgrade.
So if you go to my affiliate link, theunconventionalrd.com/convertkit, you can check that out and that will give you 500 free subscribers if you go through that link. And again, that's my affiliate link. So I will earn a commission if you choose to sign up through it, but that's theunconventionalrd.com/convertkit.
That's the one that I recommend, but there's other platforms out there like Active Campaign, Mailer Lite, MailChimp, Drip, and even more. There's lots of platforms, but just for the purposes of this podcast episode, I use and recommend Convert Kit. So in case you're wondering, that's the one that I officially recommend.
But honestly, don't overthink this. Just get started and you can always change platforms later. So again, if you are in stage one, getting set up, your action items here are to sign up for an email marketing platform. Make an account and then you're ready to move on to stage two, getting people to join your email list.
And again, if this is already confusing and you want more guidance, you can check out my Email Marketing Magic course. Cause I walk you through all the details of stage one. So how to pick the right platform and exactly all the steps that you need to go through to get your account set up.
Stage 2: Growing Your List
So stage two, growing your list. You are in this stage if you have an email marketing platform, but you've never really used it. Your focus in this stage should be list building.
And one really important thing to note that sometimes people don't understand when they're new to this whole arena, you cannot add people to your list without their explicit permission, they must choose to sign up themselves. So then the question becomes, how do you get someone excited to add themselves to your email list?
Well, the answer is provide something valuable. These valuable items are called opt-ins, or lead magnets, or just freebies and your followers receive them in exchange for providing their name and email and joining your list.
So commonly used opt-ins include things like checklists, workbooks, guides, either like a quick start guide or an in-depth guide, shopping lists, meal plans, PDFs, email challenges, or webinars, and you offer these opt-ins everywhere you can.
So, you know, my focus, I teach people how to build their website and create content, et cetera. So I focus a lot on how to promote these opt-ins on your website, but you can also promote them on any other channel, like YouTube, your podcasts, Instagram, Facebook, Twitter, or even at live events. If you're doing some public speaking, you can offer an opt in to the audience and they can also sign up to join your list.
So the big picture here, first you create your lead magnet. Then you build an opt-in form within your email marketing platform, like ConvertKit, to put on your website or create a special link that you can share on social media. And that form is where people enter their email address. And they will immediately be added to your email list and automatically be sent that nice lead magnet that you set up for them. This all happens behind the scene through your email marketing platform.
And again, I teach you how to do that in my email marketing magic course, if you need more guidance. But the platforms themselves have good guidance as well. So like ConvertKit has tutorials and things like that. So once you have that set up, once you have your opt-in form ready to go and it's all set up in the backend to collect someone's email address and automatically send them the thing you're offering, then your focus is just promoting that link or that page that has the opt in form and receive signups. So as your audience grows, your list will automatically grow too. So the sooner you set up an optin the better off you are.
So think of something that your readers or ideal buyer would find super enticing, then create it and set it up as your first opt in.
And don't over think it honestly, any opt-in is better than none. And you can tweak and improve them as you go, track your stats, see what's working, what's not working. It's always a work in progress. And that's one of the parts that I love the most about online business, actually.
So just in case you are wondering, my personal most popular opt-ins for The Unconventional RD brand are number one, my Facebook group. So when you request to join The Unconventional RD community on Facebook, I ask you if you'd like to leave your email address and receive tips and blog posts and podcast episodes about making unconventional income online. And I would say about maybe 50% of the people who request to join every month leave their email address. So that's a wonderful way that I grow my email list by a couple hundred people every single month.
I also do webinars periodically, and this is something I'm working on ramping up in the coming months. But last year, I'll use that as an example, last year, I did three webinars. Every time I did a course launch, I offered a webinar and people would put in their email address to sign up and then they are added to my list. And each webinar that I did, I want to say, I had at least like 600 people sign up every single time. So that's another awesome way to build your email list.
And then, um, for my Functional Nutrition Answers blog, the only opt-in that I had was allowing people to enter their email if they wanted to receive a PDF copy of the blog post. Because on that blog, I posted really long and extensive blog posts that had thousands of words and hundreds of references, so that type of content people often like to save for reference later. So just by putting on, I have let's I think I have like 12 or 13 blog posts on that website right now and just by having people enter their email if they'd like to receive a PDF copy, that email list has grown to over 4,000 people as well. So, um, it doesn't have to be that crazy. Like you don't have to overthink it.
Of course you can always probably make something even more enticing, but something is better than nothing. And of course, don't worry, I also cover how to code come up with good opt-ins and how to promote them in my email marketing magic course, plus all the tech stuff.
Stage 3: Communication
So stage three: communication. You are in this stage, if you have a list, but you rarely email them.
So your focus in this stage should be creating a plan for consistently communicating with your people. And again, don't overthink this. Any kind of valuable communication at this stage is better than nothing. So of course don't spam people or send them nonsense, but don't let perfection hold you back.
Put yourself in your customer's shoes. What would they love to receive? What would be genuinely helpful? What would make them say, Oh my gosh, is this person reading my mind? Focus on sending them that. And there's two main types of emails in the ConvertKit system (and this applies to other platforms as well, but they might have different names), but there's broadcast emails and there's targeted or automated emails.
Broadcast emails are when the same email goes out to everyone on your list. So it's exactly what it sounds like. It's a broadcast. You're spreading the message loudly to anyone and everyone on your list. And this includes emails like newsletters, announcements, special sales, or maybe like a broadcast you want to send out to announce a new blog post or a new podcast episode or something.
And these types of emails, yes, they're good for nurturing a relationship, but they're not that great for sales. So people are connecting with you, but they're not really getting emails that are targeted to the problem that they have or helping push them along to want to find the solution.
Most people start with broadcast emails and that's great. Again, it builds a connection with your audience. It provides value. Most importantly, it helps you develop your voice and it gets you in the habit of communicating regularly. A regular newsletter is better than nothing at all.
And it's okay to stay in the broadcast email stage until you pin down the following: Number one, who your ideal client is number two, what their biggest pain points are. And number three, what paid offerings you have to resolve those pain points.
And once you have clear core offerings, we can move on from broadcast emails. Because just having a newsletter, for example, or just sending random one-off emails, is not going to help you build a thriving online business. The next stage, stage four is where email marketing gets exciting. And it's also the stage that most dietitians haven't dabbled in yet.
Stage 4: Automation
So stage four is automation. And you are in this stage if you have an email list and communicate with them regularly, you know what problems you solve, and you have a core offering or multiple core offerings. And maybe you still don't quite see the connection between email and sales.
So your focus in this stage is creating automations that lead your audience down the customer journey. So in a broad sense, the customer journey goes from just broadly being aware of you and who you are to converting them into a loyal customer.
So step number one of the customer journey is just building awareness. So getting people to even freaking know you exist. And so this is where content marketing typically serves its purpose. So blogging, being on social media, podcasting, being on YouTube, getting your name and your message out there that builds awareness. And that's the first stage of the customer journey.
The second stage is getting them to opt into your email list. In order to do that, you need to have a killer opt-in. So you need to offer them something that they would love to have in order to get them on your email list.
Now that they're on your email list, step number three is understanding. So send them amazing emails that educate, inspire, teach, and motivate to get them to understand what you even talk about, what problems you solve in their business, help them understand whether they have any one of those problems themselves.
The next step, step number four is getting interest. So you want to present an offer to someone that aligns with your previous emails that would get this person interested in what you have to offer.
Step number five is the purchase. So then you open the cart and some percentage of people will buy.
And those people, congratulations, have made it all the way down the customer journey. They're now on step number six and they are a loyal customer. So that's the big picture goal of how all of this plays together and how your content marketing leads into your email list, which leads into your sales pitch, which leads into your conversion. And so there is an art to email marketing.
Your goal is to create systems that bring people from just learning about you, to trusting you and liking you, to wanting to pay you to help them. So I'll flesh this out with an example. Let's say you blog about baby-led weaning, and then you're going to host a webinar as your opt-in on the top five things to know before starting baby-led weaning.
Then some percentage of people will sign up for that webinar. Then after the webinar, they're going to get a series of emails with educational and inspirational content related to baby led weaning. And then you're going to provide them with an offer, maybe a special discount or a special bonus only available if they sign up through this link in your email for your baby led weaning course or perhaps one-on-one services.
So do you see the magic in this? You can, you can control what information your ideal client receives from you and when, and you can customize that information based on what you know they're interested in. So you can say something like, okay, this person opted in for this lead magnet on my website related to affiliate marketing, so I know that this person is interested in learning more about affiliate marketing. So then eventually I could lead them to an offer to join my make money blogging course, where I teach people how to do affiliate marketing.
So the goal here is to nurture your relationship with your readers and your future potential customers and motivate them to become a client or customer. This is known as a sales funnel. And I know it might sound intimidating, but honestly start simple and then get fancier as you get more clarity in your business. And I do cover all of this in my email marketing magic course. I go through everything from how to clarify our customer journey, to how to design sales funnels through your email marketing platform.
I give you sample copy for various types of email sequences and videos showing you how to set up all the tech. So it's pretty awesome. And again, bottom line…. Is email worth your time? Yes, yes, and yes.
My Personal Email Wins
So I wanted to close this out by going over some of my personal email wins. So win number one – connecting with my people.
I send out a weekly newsletter that's pretty value packed. It has my latest content, it has links to the most popular discussions in the Facebook group, links to any job opportunities that I've come across in my group or elsewhere, and the latest online business news. So I get emails back in response to those newsletters saying things like,
"Hi, Erica. I just wanted to say thank you for your emails and the work that you do with the Facebook group. I get so much value from it. I'm a dietitian in Australia just establishing my online business. So I'm totally soaking up every bit of information that I can from dietitians who have gone before me. Thanks for all that you do."
Or like this email:
"This is hands down one of the best emails I've ever received. The layout is clear and easy to follow. I'm a self-proclaimed email skimmer because so many are full of unnecessary fluff and way too much sales jargon. This newsletter was an easy read from start to finish. And I wanted to click on every link. Fantastic. PS. It sends the message that you care about adding value and are not trying to waste people's time. Thanks for all that you do."
So how cool is that, right? Like doesn't everyone want that amazing connection with their audience and to feel like you're providing value and people appreciate it? Because I know I do. Um, so it's always nice to get nice feedback like that from people on my email list.
Win number two: my email list has been a great way to promote affiliate products and get some wins via affiliate marketing.
So before I ever launched any of my own online courses, I had the Facebook community, I had this email list, but I had no product I offered to my audience because it was honestly just like a hobby. I hadn't meant to turn it into a business. It just sort of happened organically over time. So the only thing I used to promote to my email list was, as I mentioned, The RD Entrepreneur Symposium. So I would send out emails reminding people about the RD online entrepreneurs symposium and I would explain about the CEUs and what topic I was speaking about, share some stories, things like that, and put my affiliate link in those emails, obviously disclosed that it is an affiliate link and that I would earn a commission.
But, um, when I did that, I managed to earn about $10,000 in one year promoting that symposium and a handful of other like small things. Like if someone asked me what my favorite WordPress theme was, then I'd send them my affiliate link to my favorite theme, things like that. Um, but isn't that freaking amazing??
Like over $10,000 promoting my affiliate links through my email list?
And another fun one – promoting things on Black Friday. So I got the fun idea to do a Black Friday promotion. I've done this a couple of times for various products. But just one example I'll use, when I was running my Functional Nutrition Library membership site, I decided to do a special offer on annual memberships and I did a little bit of a discount on the annual memberships and I made like $1,300 in one day off of memberships that were like a hundred bucks. So that was a huge win. I felt so excited. So black Friday sales through your email list can be really exciting as well.
And that's kind of an old example. I also did a Black Friday special last year in 2019 and I did even better. I did like a Black Friday blog post where I put all of my favorite deals and I sent them out and I need to go back and look at how much I made that month. Actually I might have the spreadsheet, let me see if I can pull it up.
So that month in November 2019, I managed to have over a $13,000 a month just by promoting my own courses and my library on Black Friday and then other stuff through my affiliate links. So that's freaking awesome. So, um, let me see, I think that was my second best month of that entire year. So black Friday can be a really fun thing to capitalize on, either for promoting your own products or using affiliate links and promoting other products that you believe in.
And win number four – I use my email list to sell my business bootcamp courses. So my SEO course, my, make money blogging course, and my email marketing magic course. And so far, I've mostly been focused on launching these live.
So for each course launch I have a sequence of emails that go out. And just for a crazy example, in January of 2020 ,using my email sequence and promoting my SEO course, mostly through email, I had a $46,000 a month in business and $43,000 of that came from people purchasing my SEO course in January, which is absolutely wild.
So, uh, yeah, email for the win. And after that, I went on to set up an evergreen funnel, where when someone joins my email list, they eventually get pitched for the SEO course and can sign up through my email list. And that brings in a handful of sales completely passively every month as well.
So my ultimate goal is to not do live launches for the courses anymore and to have them all sold on evergreen automatically. So that's where I'm headed in my business and you could do the exact same thing. So for example, an evergreen webinar funnel would be where you offer a free evergreen webinar (evergreen meaning it's always available) and you get new followers to watch a webinar related to one of your paid offerings, which is great for building connection, building excitement and lots of trust. Then after they watch the webinar, they're entered into an automated email sequence to help move them down the customer journey. And then you present them with a limited time offer, a brief sales opportunity, maybe a limited time discount or a bonus for your course or your product or services.
And that's how you generate income on autopilot. And then once you have your funnel done, then you can focus hardcore on building your audience. So the more people you can get into that funnel, the more people you'll eventually convert into paying customers, because a certain percentage of new subscribers will become customers and that's stable, predictable revenue.
So the main idea here is that instead of being so stuck in your business, like tinkering around on the content of your courses, or thinking about setting up your next live launch, you kind of pull yourself out of that. You a hundred percent automate the entire sales process and your focus as the business owner gets switched to be like, basically filling your funnel.
So what are the things you can do to attract more people to your audience and build your brand? Can you get on podcast interviews on other people's platforms? Can you build a YouTube channel, a podcast, a Facebook group, whatever? And can, what can you offer these people to then get them on your list and send them down this funnel? So that is the main goal here. This is the longterm goal of how you can use email marketing to build an automated revenue machine, basically.
So that's my own personal goal in business is to get to that level and I'm in the beginning stages of setting that up. So I'm really excited to let you guys know how it's all going. I'll definitely let you follow along in this journey once I have my whole funnel setup.
So right now I just have a baby funnel. And as I said, it's performing moderately well. I think my conversion rate is like 8%, which is pretty good. But not enough people are going through it. So I want to set up an even more robust funnel with a webinar and then focus my attention more on getting more people to be aware of me and my brand.
So I hope all of this information got you excited about email marketing because you totally should be. Email marketing is where it's at! So I hope that you were able to identify yourself as being in one of these stages of email marketing and you had some clarity on what you should focus on in each stage. And from there, I just want you to spread your wings and fly and build your email marketing funnel that will help bring you consistent, recurring passive income in your business.
So that's it for today's chat about email marketing. Again, I hope it helped clarify the sometimes mysterious world of email marketing for you. And best of all, I hope it inspired you to start thinking about email marketing in your own business.
And again, just a reminder that The RD Entrepreneur Symposium waitlist is open right now and official registration is publicly available on Thursday, September 3rd. So head over to my affiliate link at theunconventionalrd.com/symposium to check it out and get all enrolled, get those 32.5 CEUs for less than $200. And other than that, I will catch you guys next week!
Subscribe & Review on iTunes or Spotify
If you're not yet subscribed to The Unconventional RD podcast, I highly recommend doing so today! Click here to subscribe on iTunes. That way, you'll be able to easily find all the new episodes, right when they come out. You can also follow on Spotify, if you prefer to listen there!
PS – If you're really loving what I'm putting down, it would be amaaaaazing if you could leave a review on iTunes, too. Reviews help other dietitians find my podcast, which I think helps us all!
Simply open the podcast on iTunes, then go to "Ratings and Reviews", and click "Write a Review". This is your chance to let other people know why they should check out the episodes or share stories of how it's helped you!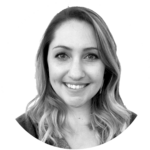 Erica Julson is a registered dietitian turned digital marketing pro. She has over 12 years of experience blogging and building online businesses and has taught over 900 wellness professionals inside her signature program, SEO Made Simple.