Alright guys, I know it's been awhile since I've posted an income report.
I'm a TAD bit behind…
But I want to keep this going, even if I have to write 8 months of catch-up reports to get to December 2017 🙂
So what the heck have I been doing?? Why haven't I posted an income report since October??
Well, I've been busy IMPLEMENTING in my online business!
I've only made it to April so far with my income reports, but as of April, I hadn't even launched my first real e-product!!!
So much has happened over the last 5 months that I really want to share with you, so I'll be trying to crank out more than 1 income report per month to catch up.
Stay tuned!
Fair warning, this April report might be a bit anti-climactic… but the ebbs and flows of income are totally part of the entrepreneurial ride, and I want to share both my good and bad months with you… so here it is 🙂
April 2017 Total: $1,701.81
Yes… that's more than $2k less than March. Oopsies!
But again, during this time I was still working as a tutor to bring in additional income, which is not included in these reports.
Truthfully, back in April, making money online / seeing nutrition clients 1:1 was still very much a side hustle, and not my main source of income. I'm sure many of you can relate. 
Of course I WANTED to be fully supporting myself with my entrepreneurial nutrition efforts, but I was struggling to find the balance between jobs that paid the bills right now, and building something for my future.
However, I'm VERY happy to report that since June 2017, I have been thriving on solely nutrition-related income, so stay tuned for the details of how I made that happen!
Alright, so let's break down where my April income came from, and what I was working on.
April 2017 Income Sources:
1. Virtual Services ($1,157.50)
Nutrition Counseling ($1087.50)
Consulting ($70)
2. Events ($450)
3. Advertising ($60.31)
Google Adsense ($40.16)
Gourmet Ads ($19.61)
Sovrn ($0.54)
4. Physical Products ($19.50)
5. Affiliate Marketing ($14.50)
Pinch of Yum's Photography E-Book ($14.50)
So, on the plus side, this month I had the most diversity in my income streams (5 sources, vs the usual 3 or 4), but it didn't add up to a very large sum.
As usual, my biggest source of income was from working with 1:1 nutrition clients (virtually).
But I want to be super transparent that building a private practice is really not my ultimate life goal.
If it was, I'd be putting 1000% effort into building my practice, attracting clients, and growing it to a sustainable full time gig.
But in reality, I honestly put zero effort into marketing, and all of my clients either come from Healthprofs.com or via referrals from other happy clients.
And you know what? That's totally okay!
Seeing clients is really gratifying work for the time being, and I still have my eye on the dream of building an online business around my blog & educational e-products 🙂
Baby steps, right??
Let's go through each of my income sources in a little more detail:
Virtual Services
1. Nutrition Counseling ($1,157.50)
This month I worked with 9 clients, and all of them were virtual.
*PS if you want to learn more about exactly how I see clients online, stay tuned for this month's mini e-course, coming out on December 29th!
It will be an awesome behind the scenes look of how I run my practice. Sign up for my email list to be notified when it comes out!
Since I specialize in helping people who suffer from food sensitivities and other types of adverse food reactions, all of these were LEAP clients. I typically work with my LEAP clients for about 2 months straight while I guide them through a comprehensive elimination diet.
I had a nice range of cool conditions I was working with, from GERD, to eczema, to post-infectious IBS & IBS-D, to general wellness. All of them were a blast to work with, and the learning opportunities never stop 🙂 
This month I didn't sell any packages, so all of these were clients paying session-by-session at my hourly rate ($150/h), or paying for upgrades like email support.
No big updates with my 1:1 work really… Just chugging along & doing my thang! (Though one client did say that meeting with me was like "meeting a god", which was flattering and hilarious!)
2. Consulting ($70)
Not really any updates here! I did 2 hours of consulting work from home, helping a school district rewrite their local school wellness policy to meet the new federal requirements. 
Events
1. Public Speaking ($450)
Oooo, this is a new category for my income reports!
For the last two years, I have been giving an annual talk called "Eating Healthy on a Budget in College" at Loyola High School, here in LA.
I actually landed this opportunity through a client from my first year in practice! She thought I would make a great speaker for a program they have in place for the senior students, to help prepare them for "the real world."
They basically have professionals come & speak to the seniors on topics like financial planning, stress management, meditation, etc. and I've been blessed to be included in this group!
The talks are given during the students "free period", so I basically stay on campus all day & give the same talk 6 times. (Now I know what it would feel like to be a high school teacher!)
It's a long day, but I love working with teenagers (must be the tutor in me), so the smiles and thank-yous from the students make it all worth it.
I based my fee for this project at half of my hourly rate. Last year I also charged for 2 hours of prep time, but since I was repeating the same talk again this year, I only charged for my actual presentation time.
If you love public speaking, I highly recommend letting people know you're available for talks 🙂 You never know who might have an opportunity waiting for you!
Advertising
1. Google Adsense ($40.16)
This month Google Adsense totally outperformed Gourmet Ads. Like, double the revenue!
I'm honestly not really sure why this was, since in the past they have been pretty equivalent. But whatever!
I didn't change anything this month, so it must have just been differences in the ads that were shown through each network.
2. Gourmet Ads ($19.61)
So even though I earned half as much money in ad revenue from Gourmet Ads, all together this was a $6o month for my blog, which is right in line with last month!
I mean, sixty dollars is like real money. We could go out to dinner with that! So I'm thrilled that my food blog is finally earning me slightly more than just coffee money, just by having a few ads on the site.
3. Sovrn ($0.54)
LOL okay, so I know I said I was going to delete my Sovrn account since 99% of the time the ad isn't even filled, but I didn't get around to it this month.
So, I earned another 54 cents. BALLIN!!!
PHYSICAL PRODUCTS
1. Supplements ($19.50)
When I work with clients virtually, I will occasionally recommend supplements to help address their nutrition concerns.
Sometimes my clients will ask me for brand recommendations for products they are already taking, like fish oil or multivitamins.
Other times, my clients might have conditions that may be helped with certain nutrition supplements, so I will recommend specific brands and dosages.
Whatever the case, if I want to recommend a supplement, I use the website Fullscript.com to do so.
To use Fullscript as an RD, all you have to do is sign up for an account as a healthcare provider, and then you can use it to manage all of your supplement recommendations!
You simply create profiles for your clients, then specify exactly which products you recommend (along with dosage recommendations), and send them the recommendation via an email through Fullscript.
Then your clients can open the email, view all of your recommendations, and choose to purchase all, some, or none of the products you recommend. They simply place the order through Fullscript, and everything is shipped directly to their house.
The biggest perk is that you can recommend supplements from a bunch of different professional brands (like Thorne, Designs for Health, Pure Encapsulations, etc.), and still have them shipped to your client for one low shipping fee (rather than ordering direct and paying for shipping from each company).
You can also pass on some or all of your wholesale discount to your clients, so they can save some cash!
Just be sure to look into the regulations regarding supplement sales in your state, and always disclose to your clients if you will profit on any of the sales.
For more tips on recommending supplements online, check out my mini e-course on the topic!
Affiliate Marketing
1. Pinch of Yum's Tasty Food Photography E-Book ($14.50)
Woohoo! Another small pop of affiliate income this month.
I'm not 100% sure where this purchase came from, since I include the affiliate link on my resources page and have also mentioned it a few times in The Unconventional RD Facebook Community.
But wherever it came from, I'm glad someone out there is taking the 1st step towards better food photos!
In case you're not familiar, Pinch of Yum is an awesome food blog run by Lindsay Ostrom. It was launched a little before I started my 1st food blog, and became wildly successful, in no small part to their delectable food photos!
Since photography is key for food bloggers, Lindsay created an e-book to sell on her website, outlining the exact steps she takes to make her food photos look so awesome.
Here's my affiliate link for the book, in case you want to check it out!
It's priced at $29, and as an affiliate, I earn a 50% commission on any purchases made after someone clicks on my affiliate link.
This is literally the only time someone has bought through my link, but hey, I'll take it!
In case you're curious how much money a popular blogger brings in from an e-book like this, according to Pinch of Yum's income reports, they regularly earn $2,ooo to $3,000 PER MONTH from this e-book.
Granted, they also get several million pageviews per month, but I personally find stories like this super inspirational, and they really push me to get my own butt in gear.
A girl can dream, right??
Website Stats
Of course all of this needs some context, so let's talk about how traffic was to my site this month.
This month, my numbers held steady at right around 10k pageviews for the 2nd month in a row. Yippee!
As you can tell from this graph, my traffic was HEAVILY influenced by two recipe features I was lucky enough to receive.
The first little pop of 1,129 views on April 19th happened when my Chilled Peanut Noodle Salad with Crispy Tofu recipe was featured in Yummly's newsletter.
The second much larger jump on the 29th was when Yummly's newsletter featured my Balsamic Marinated Skirt Steak. That brought me a HUGE pop of 2,852 views in ONE DAY.
You can see that even the day after the feature, my pageviews were still higher than any other day that month! So the effects of a good feature can linger for a few days 🙂
How did I get my recipes featured in Yummly's newsletter?
I feel like I mention this Facebook group a lot… but yep, it was from an opportunity posted in the Dietitians On The Blog Facebook group.
There is an RD in the group who works at Yummly, and often requests recipes from RDs to feature in the Yummly newsletter.
Her posts literally get over 100 comments each time, so competition is steep, but if you have creative recipes & good food photos, chances are you'll get selected eventually!
Haven't heard of Yummly?
It's kind of like Pinterest for JUST food.
As a blogger, you can submit your recipes & they will include a thumbnail and ingredients list on Yummly.com, with a link to click back to your site for the recipe instructions.
One of the coolest things about having recipes on Yummly is that the community there is really active with giving feedback.
Not a lot of people leave genuine recipe reviews in the comments on my blog, but boy do people feel free to speak their minds on Yummly!
In general, I've found the feedback to be really awesome, and it's motivating to know that REAL people are out there cooking your food and enjoying it.
Case in point, this really nice commenter:
So if you're not already submitting your recipes to Yummly (I just click the "yum" link in the social share bar I have on my site), you definitely should be!
And of course I also highly recommend participating in the share threads on Dietitians on the Blog as well 🙂
What else was going on in April?
1. I got quoted in Shape magazine (!!!!)
I know!! This was SO EXCITING!!
I mean really, getting quoted in a national magazine doesn't really bring you any clients, but it IS really awesome street cred, and a fun thing to put on your website.
The story of how I got quoted is kind of long, but I want to share the whole thing so that you guys can see why it's so important to be constantly putting yourself & your content out there!
Surprise surprise, the start of this opportunity also came from the Dietitians on the Blog Facebook group.
An RD in the group used my recipe for vegan summer rolls in a Shape.com article.
A month or two later, Shape's Instagram account shared my photo for that recipe (awesome!).
Then a month or so after that, an editor at Shape Magazine reached out to see if I would be willing to simplify my summer roll recipe to be featured in their magazine!
It was a last minute (and unpaid) request, and I didn't quite have time in my schedule to redo that recipe, so we came to a compromise that I would be quoted as an RD in the article instead! Win win.
I sent the editor a few nutrition-related blurbs about summer rolls, and they included one of my quotes in the magazine. 🙂 🙂 🙂
Although this was all coordinated in April, the actual issue didn't come out until July. But you better bet I saved a copy of that issue, and it's sitting on my bookshelf as we speak!
2. I switched my website hosting from GoDaddy to WPopt.
This had been on my mind for awhile…
I honestly started with GoDaddy, way back in 2010, just because I had seen their commercials and was familiar with the brand. I didn't really do any research before hand!
Flash forward 6 years, and I was finally wondering if there was a better option out there.
I personally never had any issues with GoDaddy's hosting, but as my traffic increased, my annual bill was going up, and I was ready to investigate other options.
Hosting companies are a frequent topic of discussion in the Food Bloggers Central Facebook group, and I had seen the company WPopt mentioned more than a handful of times.
My curiosity was piqued!
WPopt is a small hosting company run by a man named Charles Smith.
He gets rave reviews from his food blogger customers, and provides amazing 1:1 attention and service – something that you definitely don't get from the big box companies.
I also really like that WPopt puts their money where their mouth is. They guarantee that your site will be up 99.9% of the time, or else they will give you a discount on that month's payment.
How awesome is that?? Such a refreshing change of pace from larger companies that sometimes can't even tell you why your site has been down for 3 hours, and give you nothing in return.
So, this month I officially switch over to WPopt in hopes of better customer service and faster loading speeds, which would hopefully have a trickle-down effect & boost my organic search rankings, since site speed is one ranking factor.
3. I FINALLY started using a recipe card plugin.
OMG if you blog recipes, PLEASE DO NOT REPEAT MY MISTAKE!
I somehow was living with my head under a rock, not realizing the HUGE importance of using a recipe card plugin on my website.
What is a recipe card plugin?
It's basically a plugin that you download for your website that will do 2 things:
1) Make your recipes look pretty on your blog (with a nice recipe box & easy printing option).
2) Add the proper schema to your recipes so that search engines know it is a recipe, and can categorize it properly.
Ugh, I can't believe I ignored this for so long. I naively thought that the recipe card was just for visual purposes, and totally ignored the critical importance of having proper schema on your site.
Basically, if you're posting a recipe, and it's NOT in a recipe card, Google and other search engines won't "see" it as a recipe, and it's way less likely to show up in search results.
So yeah… I was basically shooting myself in the foot without knowing it. 
At this point I had uploaded over 120 recipes on my blog… and NONE OF THEM HAD RECIPE CARDS!! GAHHHHH.
As you can imagine, it was going to be a HUGE amount of work to revamp all those posts.
This is still a work in progress. I try to work on it every month, but I'm still only like halfway through. Sigh.
What important information do recipe cards add to your site?
When search engines "crawl" your site to look for posts, they are looking to see what type of information your posts contain, so they know what type of search queries to present your website for.
Recipe cards help search engines categorize your posts as recipes by including markup on the following information:
Recipe Image
Recipe Title
Recipe Summary
Author
Servings
Calories
Prep & Cook Time
Course
Cuisine
Ingredients
Instructions
Recipe Rating
The more pieces of information you can fill out, the more "complete" your recipe looks to search engines, and the better chance you have of ranking well.
And yep… I'm living proof that it works.
Check out my search engine traffic from before and after I started implementing recipe cards: (okay, technically I started using them in March, but I forgot to talk about it in my last income report)
As you can see, my search traffic was pretty much flat lined before I started using the recipe card plugin.
Then, literally the same month I started using it, my search traffic saw a 57% increase!!!
This is FOR SURE one of those live and learn moments. 
And I sincerely hope that any of you reading this can learn from my mistakes and not forget this crucial piece of your website!
In case you're curious which recipe card plugin I'm using, it's called WP Recipe Maker, by Brecht Vandersmissen at Boostrapped Ventures.
Again, it comes highly recommended in food blogger circles, and has both a free and paid version.
I'm still using the free version right now, but may upgrade to the premium version ($49/year) in the future so that I can customize the look of the recipe template and add affiliate links to my ingredient lists.
Okay, phew! That was a long update. 
I know my income wasn't too exciting this month, but I think I was still able to drop some helpful tips for website SEO!
If anything was confusing, or if you have a question about anything here, don't hesitate to leave a comment below 🙂 I will answer as soon as possible!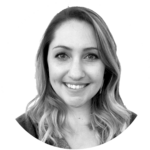 Erica Julson is a registered dietitian turned digital marketing pro. She has over 12 years of experience blogging and building online businesses and has taught over 900 wellness professionals inside her signature program, SEO Made Simple.