More About Suzi
Suzanne "Suzi" Fisher used her expertise as a Registered Dietitian and Licensed Nutritionist as well as over 25 years of experience in weight loss management, nutritional counseling, meal planning and recipe creation coupled with her passion for technology to build Fisher Nutrition Systems.
With a Bachelor of Science in Dietetics and Nutrition and a Master's of Science in Nutrition and Exercise Physiology, Suzanne's has extensive expertise as a consultant to leading organizations such as The Miami City Ballet and Nationally-recognized nutrition software companies.
Suzi is a subject matter expert and is frequently tapped for on-air appearance for her nutrition expertise by South Florida news outlets. Her meal planning products and nutrition insights have also been featured in Prevention, Readers Digest, Glamour and Self magazines.
Connect With Suzi
Episode 015 Show Notes
Links From This Episode:
Read the Transcript
Welcome to The Unconventional RD podcast, where we inspire dietitians to think outside of the traditional employment box and create their own unconventional income streams. We'll talk all things online business to help you start, grow and scale your own digital empire.
What to Expect in This Episode
Today we have a really inspiring interview with Suzi Fisher, a dietitian who created her own meal planning software that she markets to companies and other RDs. I was really excited to do this interview because I'm incredibly inspired by people like Suzi who push the envelope, innovate, and create unconventional careers for themselves.
I bet there's people listening today, maybe even you, who have dreamed of creating and launching a software as a service business. And this is the episode for you.
Suzi and I chat about how she got started in this industry, what her entrepreneurial experience has been like, the biggest hurdles she faced when getting into the tech industry, and her advice for others thinking of taking an unconventional career path.
We also share how meal planning can be a profitable endeavor for dietitians in private practice and how tools like Fisher Nutrition Systems can be an asset for serving your clients.
New Ways to Work With Me
But before we dive into today's episode, I did want to make a quick announcement.
I know things have been really intense lately, and our schedules, expectations, and emotions have been all over the place. And amidst all this uncertainty, I really felt called to help the Unconventional RD community in as many ways as possible. So up until now, really, the only way that I was formally helping people was through my three online courses. SEO Made Simple, Make Money Blogging, and Email Marketing Magic.
However, I've unexpectedly found myself with some extra downtime. Um, because my European honeymoon that was supposed to take up most of March obviously was cancelled. So I've chosen to use that time to serve you.
So, I'm excited to announce, you know, if you're in the Facebook group or on my email list, you've probably already seen this, but I'm excited to announce that I have three new ways to work with me. All of which you can find on my website at theunconventionalrd.com
#1) Website SEO Audits
So, offer number one is website SEO audits.
So, this is for people who already have a website. Maybe they've been blogging for a while and seeing some success, but they feel like there could be some ways to improve their SEO and get found better via search engines. Maybe they feel like they have a solid understanding of how to create good content, but they're a little iffy on the technical side of SEO, their site speed, their site security, the plugins that they're using, etcetera.
So, if you sign up for a website SEO audit through me, I will basically go over your entire site and you'll end up with a 30 plus page report on, you know, what you're doing right and also what you need to fix or improve. And then the best part is I create a list of action items for you in order of priority from what will move the needle and make the most impact first, all the way down to like the minor things that you can get to when you get to it. So, you won't have to think about any of this.
Like, yes, of course, if you're in my SEO Made Simple course, you could kind of do your own audit based on the information provided throughout that course. But if that's just not how you work and you're feeling overwhelmed and you're like just please tell me what to do, this is the service for you.
So, I will go through your whole website and do a content audit, a technical audit, a backlink audit, and just sort of like a holistic overview of how your website's coming across, your messaging, whether your niche is clear, etcetera, etcetera, and just give you some more, you know, helpful recommendations on all of those fronts.
So, the point here is to make sure website is following best practices for SEO so that you can get the most traffic possible to your website from Google, which then hopefully you can convert into paying customers or just more readerships if you monetize through ads. Um, so that's my goal here to take away the worry and the confusion with optimizing your website and just give you a clear action item list.
#2) Mentorship Calls
The second way that you can work with me is mentorship calls.
This is something that people have been asking me about for at least a year, and I've continually said, oh, maybe in the future, maybe in the future. So, the future is here. So right now, I have opened up a couple days every month where you can book a one-hour mentorship call with me.
And this is most appropriate for people who are feeling kind of stuck on something in their business right now. So, I can help walk you through if you're stuck on any technical website stuff, if you're working on setting up your email list and you're stuck on something, if you're trying to create a membership site or use a confusing plugin, I can probably help you with that.
I've done all of this stuff firsthand in my business all by myself. So, I feel like I've got a solid understanding on most things online business. So, if you are feeling stuck or confused about what the next step should be, you can book a mentorship called me and I will walk you through it.
It's gonna be via Zoom, so we can share computer screens with each other, um, and we can, like, take action during the call right there, if you like.
#3) FREE "Start a Website" Tutorial
And the third way that I'm here to help you is completely free, which I'm really excited about. I am in the middle of putting together a free "How to Start a Website" tutorial.
And I asked you guys what you wanted out of all these different options. And this one was far and away the one that most people were asking for. So, this is a 100% free tutorial that will walk you through all the steps required to build a self-hosted WordPress website.
So, this is for you if you've been thinking about starting a website, but maybe you haven't made that first move, if feelings of tech overwhelm have been holding you back from taking action, or you think you could handle setting up a website, but you just really want someone to walk you through it step-by-step.
So, I am putting together a tutorial. I'm literally creating it live week to week rather than waiting until it's all done to release it. So, if you register, which again you can do on my website at theunconventionalrd.com, the first 3 modules are up right now, and then I'm releasing them as I finish them.
So, the next module whenever it comes out, you will get an email every time a new lesson is released once you're enrolled. So, by the end of the tutorial you will have a beautiful, fully functional, self-hosted WordPress website. It's less intimidating than it seems, I promise.
And if that sounds like another language, don't worry. In the very first lesson of the course, I talk about what it means to have a self-hosted WordPress website and how that's different from using platforms like Squarespace, Wix or WordPress.com. So, I cover that in the very first lesson to help cut through the confusion, cause I know that's a really common question.
And then as an extra optional paid upgrade, I do have a private Facebook group that I've put together for people going through this tutorial. If you get stuck and you want to be able to ask me questions and get personal feedback from me, you can pay a one-time fee, and you can join that Facebook group for more like personalized hand-holding and support. So that is also an option.
Where to Find These Offers
So, yeah, um, if you'd like more information on all three of these offerings, you can find them on my website, theunconventionalrd.com. Just click the Work With Me tab or the Free Start A Website Tutorial tab. So, I look forward to connecting with you further in one of those three avenues.
And now, without further ado, let's dive into the interview with Suzi Fisher.
---
Erica: Hi, Suzi, and thank you for being on the podcast today.
Suzi: Thanks, Erica. I really appreciate you having me on as a guest.
Erica: Yeah, so you are the founder and owner of Fisher Nutrition Systems, which is a meal planning software company, and this is totally out of the realm of anything I've ever talked about on the podcast so far.
But I think it's something that a lot of people are actually interested in, like they maybe imagined building a tech-related business, but it seems so foreign. So, could you tell us more about what your company offers? Like what it is and what it does?
More About Fisher Nutrition Systems
Suzi: Absolutely. Um, we've been in business for a number of years now.
I started out 15 years ago in digital meal planning, and our company is more of a nutrition full-service tech company versus just meal planning. So, we offer a couple of different options with our software.
You can either use the software directly right out of the box. We come preloaded with hundreds and hundreds of RD-created meal plans, and it comes with a USDA database. We also offer Canadian database, UK, as well as Australian food database, and that integrates with mobile apps. We offer two mobile apps currently. One is a nutrition-only mobile app, and one is nutrition and fitness video integration. But the fitness video can also be used for any video, any type motivational videos, recipe videos, really anything you want to create.
So, we offer that as a tier level and then we go up from there, um, other tiers that we offer B2B systems where we'll integrate directly into your website, create an E-commerce system so you can have clients directly purchasing your meal plans directly from your website. And that's great passive income, it goes right into your account without even thinking about it. Clients have access to the mobile app and two software on their own time.
We also go a step further, and we even offer a B2B system where we set you up is a reseller, and we mainly do this for other companies or clients that may have pre-existing meal planning that they know is really wanted out in the marketplace. And what they will do is brand the mobile app and brand the software, and then they can actually turn around and resell it under their name. So that's a great source of income also, and we do have dietitians and health coaches and physicians, and a lot of other businesses that are currently utilizing that system.
Erica: Okay, so your ideal client, I guess you would say would be other wellness professionals basically, who are interested in possibly offering meal plans or it sounds like even like fitness videos and stuff for their clientele.
Suzi: Correct. We have a bunch of different types of clientele. Obviously, my favorites are the dietitians, because I'm a registered dietitian. So those are my favorites. But we do offer the software as well to health coaches, nutritionists. We do have some gym franchises utilizing the software. We have some physician groups using it. And um, one of our newest clients is a physician group that's starting a functional medicine franchise. We have some medical centers who are utilizing the software as well. It really runs the gamut. If someone even has a protein bar, for example, and wants to build meal plans around that protein bar or that food product. We can even do that as well utilizing the software.
There's so many different avenues that it can be used for. So really, anyone who's got a health fitness-based business is who our ideal client is.
Erica: And do people pay, like a monthly fee for this service? Or how does that work?
Suzi: Yeah, if they're gonna use the software directly out of the box, it is just a monthly fee. We're month-to-month, we have no contracts. And we even brand the actual software that you're pulling up, your web portal. We brand it for you. It's included in the initial fee.
The mobile app, if they use our mobile app, we can brand the mobile app and there is an additional fee for that. If there's any sort of additional tech that's involved, such as the B2C or B2B integrations or the white labeling of the mobile up, that is a separate contract. But typically it's just a month-to-month. You can cancel it any time. We just need 30 days notice.
How Suzi Came Up with This Idea
Erica: Cool. So again, as I said, this, I think is way out of a lot of dietitians' wheelhouses. They're like, whoa, how did you even come up with this and do it? You know what I mean? Can you give us more insight into where this idea came from? And at what point in your career maybe you decided to create this offering?
Suzi: Absolutely. I started out like most RDs did doing clinical. I was a long-term care RD for many years. It fit in perfectly with me as a mom trying to raise my family but still keep my feet wet as a dietitian. But like many of us, I got really burnt out working as a long-term care RD. And I never fit into that clinical RD mold. It just wasn't me.
And I got very lucky, and I fell into a great job at eDiets corporate, which really taught me the ropes of the digital meal planning world. How to work with food databases, and really, how to work meal planning around different clients' needs and different types of products. I wrote a lot of meal plans for a lot of Fortune 500 companies, and through that process met a lot of developers.
So, I'm not gonna sit here and say that I wrote the code, and that's not something that I know how to do. I know just enough like HTML things to be dangerous, but, um, really just enough know-how to understand how the back end coordinates with what I'm doing so everything works seamlessly and have a really good working knowledge of food databases, because it is a little bit more technical than people do realize.
Erica: Can you explain what a food database is?
Suzi: Of course, a food database is just a very large database of pretty much all the food products that are available or are sharing their information with the USDA. So most of, um, the meal planning software companies out there, we base our software off of the USDA food database.
In addition, we have added some other foods, and we can manually add foods in if somebody just wants some additional foods, because unfortunately the USDA doesn't provide every single food that's out there. And we do also have, like I mentioned before, we have a UK database, a small Canadian database, as well as an Australian food database. So those can all be turned on if we get clients from those countries.
Erica: And how does that relate to the meal planning? Is it like you use that to figure out which foods to add to meet certain, like macronutrient or micronutrient needs? Or how does it integrate?
Suzi: That would be on the dietitian facing side. So, for example, we provide hundreds of pre-created templates. Anything you can imagine we have, from keto to macro plans to carb cycling. We have advanced medical series, diabetes, DASH. I mean, if you can imagine we have it pretty much built.
So those RDs could take or any business could take those meal plans and create their own version of it, utilizing the foods from their own countries or their own areas. And in addition, if somebody does request it, we can create the custom meal planning for them.
We have in the works currently right now, a completely Spanish meal planning system where we have three meal plans that were created solely in Spanish, and we had this amazing RD. She translated a good chunk of our food database into Spanish. So it can be done. It's just a lot of work, but it can be done. And then it does translate back into macros and calories and micronutrients, and it all kind of falls into place eventually.
How She Knew There Was a Need
Erica: Cool. So how did you even know that there was a need for this product when you were brainstorming?
Suzi: Good question. Um, working in software, I did know that there was a need for this because I was getting a lot of requests to do customized meal planning for a lot of companies. And I really realized that, number one, I was sick of making money for other people, and I was like, why am I not doing this for myself? There's no reason I shouldn't be doing it.
And so many of the software companies that are available right now, a lot of them are just recipes. And we love recipes, but my feeling was that they didn't supply the clients with that educational basis that they need if they're not in their kitchen. We don't feel like clients live in their kitchens. So, if you're just giving clients a meal plan based on recipes, well, it looks great, you're handing clients a packet. But what is that really teaching them if they can't take those recipes and actually apply them to real world, to real life if they're on vacation, at a party, or a restaurant?
So, I really felt like there was a meal planning software that was needed that was more goal-oriented, education-based. That's why we're called Go Meal Plans.
So, we're on-the-go or goal-oriented. We're looking at more of how to make changes within the clients' daily lives that they can really meet those goals and make those lifelong lifestyle changes.
What the Meal Plans Look Like
Erica: What does that look like? I can't say that I've really ever really given someone a meal plan or made one, except for just like, here's five things that I'm making for dinner, and I tried to share that, but that's not really a meal plan. Can you explain what the product looks like? Like what is someone getting?
Suzi: Absolutely, everything's digital first of all, and every client has their own web page. So, when a client logs in their web Page says their name, the app says, "Hello, Suzi," or "Hello, Erica." It has your name on it. Every single item on that web page is specially designed for that client.
So, the meal plan that was recommended by the health care professional is already preloaded onto that person's webpage. So, the meal plan is going. It depends again on what the meal plan is, how many calories it is. Is it macro-based? Is it an actual food-based meal plan? It's going to give them ideas of what to be eating for every meal occasion: breakfast, snack, lunch, snack, throughout the day.
And within that meal planner they're not tied to those foods. Every time the client maybe wants to exchange an apple, maybe apples weren't on sale this week but pears were on sale, they could exchange that apple for pears and add that into their meal plan. And the meal planner is going to automatically adjust any of the nutritionals to meet the changes that were made.
So, we have exchanges available. Edits are available. They can delete or add foods. There's a lot of really cool, different options for what the client can do. So, it gives the client the capabilities to make some decisions on their own, and therefore they're able to learn how to eat properly and not so much being told, okay, here's a static meal plan. Eat three ounces of chicken here, eat this and eat that. If they don't want to eat chicken, okay, what can I eat instead? Click the exchange button. Oh wow, these are all proteins. Let me choose pork today, so I'm gonna choose it. Okay, this is how many ounces of pork exchanges for this chicken, and it really provides the client a lot of education. So, we find that it does help the clients in the end because you don't want them meal planning and logging for the rest of their lives. It's really just a tool to help them with their lifestyle changes.
Erica: That's a really good explanation, and that helps like clarify what someone's actually looking at when they're using this program. That makes a lot of sense, and I think that's a unique perspective that probably would take a dietitian, like someone who's on the ground seeing the trouble spots to even identify that and then create a solution. So that's cool.
Suzi: What's really nice too is the dietitians themselves can go onto the clients' logs, and actually see how all the clients are doing on their reports and see how the other nutrients are falling. Okay, maybe you need a lot more calcium. So that's what's really nice too.
We have made it super simple for the health care practitioner too, so that they're able to easily access everything the client's doing, their exercise, cause we do sync with a lot of the tracking devices like Apple Watch and Garmin and Fitbit. So this way we're able to, as health care petitioners actually go, where are your trouble spots, where are you having issues? Maybe it's that you're not having that snack at like three o'clock. That is usually the hardest time for people. And that's why your maybe binge eating at 11 o'clock at night because you haven't eaten enough for the day, and how you're going to tell that by looking at the client's log. So easy for the RD to help the client that way by being able to access their logs as well.
The First Steps to Starting a Meal Planning Business
Erica: Can you walk us through like how you started this business. Like, what was step one? And what was the trajectory like? Was it rapid growth or slow and steady over a few years? Like, how did that all work?
Suzi: I am very lucky that I have, um I have some amazing mentors that I worked with for years, and they just happened to be developers. You know, I always tell everybody this if I've mentored any dietetic students or anyone: never burn bridges, never know who you're gonna meet in life.
I'm a huge fan of LinkedIn. I know a lot of the RDs that we talk to are huge fans of LinkedIn. And I think it's often overlooked as a great social media platform for us as RDs. But I had especially met this one mentor about, oh my gosh, over 15 years ago, and he really helped guide the process and really helps get me started. And to this day he's just been such a huge support system for me every step of the way, really guided me.
Trust me, it's slow and steady. It's not a quick trajectory. I think if anyone goes into a business and really believes if they're going to make a $1,000,000 in the first year, they're fooling themselves. And yah, when I first started, did I think, of course, I'm gonna open a website, and I'll build it, they will come. You know that saying? You really believe that. But that's not true.
And it's such a learning process. And there's days, I'm not gonna lie, RDs that are very close to me know there's days that I'm done. I'm not doing this anymore. I'm tired. I just can't. And I joke. I'm just gonna go and work at Trader Joe's. I think life would be so much easier just to work at Trader Joe's. But we would be happy? No, we're obviously all entrepreneurs and this is what we live for, the ups and the downs.
But I do feel like aligning yourself with mentors in your life is so important. And if you want to go into tech, find some tech mentors who can help guide you through the process. I was guided through the financials, how to build this, how to price it. I had great developers behind me to help me with the website, but also, I've recreated the wheel a bunch of times.
We rebranded last year, right before FNCE. We went to FNCE for the first time in October and no joke a day before we launched our new website with our new branding. So I think it's always in motion, you're always in progress, and you can't just rest. You just need to keep moving and keep building and keep changing with the times.
Erica: Do you think people are receptive? Like, let's say you were thinking about making an app or a software, but you don't know any developers? Are people receptive to reaching out cold? Or do you have suggestions on how to get in with this community of people?
Suzi: Sure, I mean, I have people contacting me on LinkedIn, constantly asking for stuff. A lot of them, though they're looking for white labeling. So, I really do feel like if you don't have enough financial backing, why recreate the wheel? You can even look for products similar to ours, where we'll white label it for you. It looks like your product will even load it with your meal plans, and you won't even know that we exist almost in that situation.
You really do need to understand that, starting with tech, tech breaks. As you know, Erica, I know you know tech fails us quite a bit. You have to be prepared to just put the brakes on if tech breaks because it happens. There's bugs, and you gotta fix those bugs, and you have clients emailing you really mad because stuff isn't working.
And you gotta have really thick skin. I mean, it's not an easy business to go into. And again, you just have to have the support system. And I really recommend if you don't have the background in it, find a product like ours that's already pre-created. We'll white label it for you. We can create it. It's actually not that expensive at all. Because we've already done all the work, and we're just re-skinning it and white labeling everything. So that's good way to start if you want to kind of get your feet wet into the business.
What the Developer Relationship Looks Like
Erica: I'm just curious. On a personal level, when you maybe are working with a developer or something, like are you partnering with them? Or are you giving them equity in the business, or are you just straight up paying them up front? Like do you know what the common conventions are for that?
Suzi: You could do both. I paid mine up front. So I'm the only sole owner of the business. But you can do both, actually, if you want a partner with the developer. I just really recommend you know who the developer is, know what they're capable of, know what you might need. Different developers do different things. I think people don't realize that you have developers that do apps, developers that do web platforms, that design websites, that can actually code.
You need to make sure you get the right developer and you may need more than one on your team. So, you have to make sure that you align yourself with the right people, and that sometimes can be very difficult to find. We have one client that we're working with right now, who he did have an initial app created by another company, and he said it was awful.
It didn't work for him, so he found us through Google and, you know, we're hopefully going to be building his site and his app for him. But he said that he didn't align himself with the right people, and he wasted a lot of money. I kind of get nervous when people say I'm just going to do this and they really don't know, because you really have to understand what you're doing.
How Suzi Got Her First Customer
Erica: That's great advice. I'm just asking because I literally have no idea. So I love to hear your perspective. So okay, so when you started this business, like, how did you even get your first customer? How did how did that go down?
Suzi: That took time? I'm telling you again, I really was like, oh, it's just gonna happen. I'm gonna open a website. When I got that, it was an RD and it was, I think, just through one of the Facebook groups and it was the most exciting day ever. And I thought, oh, wow, there's validity. Finally.
But it was hard because again, even though I was working with developers and I thought I had my website SEO-optimized, I probably didn't have as optimized as it should have been. And again you really believe, oh, I'm going to, and I'm sure a lot of us RDs or entrepreneurs, we start these blogs or these websites, and we think, oh, it's up. Why is no one showing up? It's almost like opening a store and not telling anyone you exist. No one's gonna know you're there.
So, when I did get that first client, it was so exciting and it just happened. And then after that, the ball just sort of started rolling. And now we're starting to get a lot larger clients and businesses were actually white labeling doing B2B, they're resellers, they're franchises, things like that. So we're starting to move more into that realm. But we still do love our RDs, our one-on-one RDs.
Persevering Through the Uncertainty of Early Entrepreneurship
Erica: How did you know that this was gonna work? What made you keep going in the beginning when maybe you didn't have a lot of clients?
Suzi: I didn't know it was gonna work, and I'm not gonna lie, I thought about giving up. There's still days that I just want to like pack it up.
As you know, Erica, starting your own business. I know I've watched your trajectory from when you first started your Facebook Group to now, and I'm sure there were days that you want were like, I can't do this. The stress is just too great that I can't do this, but you just move on, and you just keep going and you don't stop. And if it's something that you really love, you just don't give up on it. And I, you know, I've just felt like it was just something that I've always wanted to do, and it was something I was really good at. So, I just kept going.
Erica: And don't you feel I feel like there's almost like a critical mass that you hit at some point, and you never quite know when that's gonna be. But once it hits, you're like, oh, it's going, like, this is working, you know?
Suzi: Yeah, and then it feels like everything's flowing and it's like, oh, this is working. This is working. But then you get that at one time, you're like it's not working and you're like, I give up. But then you don't give up. You keep plugging away and keep working at it.
Erica: Yeah, that's a good point. It's not as if all of a sudden, suddenly everything is smooth sailing.
Suzi: No, no, no, no, no, not at all. Not at all.
Erica: And I feel you on the tech stuff. That can sometimes just come out of the blue and you're like, oh, well, this is what I'm working on today.
Suzi: Exactly. Exactly. There's just days that I just like wanna cry, but, you know.
Figuring Out What to Charge for Software as a Service
Erica: How did you go about even figuring out what to charge for a software as a service sort of business?
Suzi: Um, I again had great mentors and financial advisors. And I really did ask. I am of the thought I'm not afraid to ask for help. I know some people are afraid to ask for help.
Um, my husband is a CPA, so that did help of course. But again, a lot of mentoring, um, people that really were helping me and trying to figure out for me what we should charge. We have modified the pricing here and there. We try to keep it affordable.
I want to keep it so it's affordable, so your private practice dietitian can still afford it but yet make money. And our resellers can also white label, resell, and still make money, you know, because if they're not gonna make money, why are they going to utilize the software?
So again, it's trial and error, I think. But asking for advice, having mentors, people really, you know, talking you through, what are your end goals, what are you looking to achieve in the long run.
Erica: Yeah, that was gonna be my side question. Like, did you play with different prices and see what the response was, and then kind of go from there?
Suzi: We've pretty much left the monthly price saying the same. When we launched our newest mobile app, which has the fitness video integration, we did raise the price a bit, and I was hesitant and uncomfortable with doing that. But then you realize that it does give, you know, the clients more technology. It gives them, you know, you're getting this fitness video inspiration. So we had to charge for it.
I mean, this is just something, and it did make me a bit uncomfortable, but you have to charge for your services, and we have to get over that discomfort of charging. We have to know our worth, and I do feel like the software is worth what we're charging for it.
But again, we do try to keep the price point affordable enough so the average private practice RD can utilize it but still, you know, make some money and either bill it as a membership type of a business, or they can even roll it in is an added value to give more value to a package, depending on how whoever's using the software really wants to use the program.
Erica: I think it's great that it's a kind of collaborative effort. You're providing a really valuable service and earning a living off of that. And then it kind of piggy backs so that the person using it can also pass that service forward to their clients and earn a living or not, not a full living, probably. But you know, an additional chunk of income from this additional service. Cool business model.
What Suzi Wishes She Knew When Starting Out
Erica: Is there anything that you know now after having done this for a really long time that you wish you knew when you were starting out?
Suzi: Oh gosh, everything! One thing I would definitely recommend the new entrepreneurs. And I see this a lot of all the dietitian Facebook groups and a lot of the entrepreneur Facebook groups is so many people get caught up, and I did also. And that's where I learned from my mistakes. I got so caught up in the branding and the website in the colors. And honestly, that's not as important as really knowing what your program is and what you're offering to your users.
Um, look, I look back at what we did. I started with a website and I kept band-aiding it and kind of like, you know, redoing it and redoing it. And then I realized I had to scrap the whole thing and redo the entire thing. You're going to do that. It's just that's how businesses evolve.
You're gonna change your business over time. We evolve as people as we grow, as we get older. The same thing happens in a business as it evolves, as it gets older, things change. You learn things about your audience. I've learned so much about the RDs that I've worked with so we're adding new programs and adding new offerings and, you know, changing up the software a little bit this year to provide what people are asking for.
But don't get so caught up in the name of your business and the colors and the website, because I got so caught up in that stuff. And sometimes, I think that's not what matters.
And I think I love that you focus so much on SEO. I think that's so important to make sure that you make your presence known on the Internet, get your voice out there, and really provide a good product to your audience, and listen to your audience. So important.
Even when people are creating meal plans, if you don't know your audience, you can't create a meal plan for them. How can you do that? You don't know who you're meal planning for. So you have to really keep all that in mind. So, I wish I wouldn't have gotten bogged down the little nitty gritty details and focused more on the big picture. I think I could have been a lot less stressed.
Getting Feedback From Customers and the Community
Erica: Do you have any sort of systems built in for getting that feedback from people?
Suzi: I do. I just get it from the users that I have currently in the software, from their users. And I do have a meal planning one-on-one Facebook group, and I get a lot of information from there. And even just from going on some of the other Facebook groups or some of the other blogs, just listening to what other RDs are doing.
I think it's so important. And really listening to what people need. What are they needing? What are they wanting? Do they need this new roll out, is it something that they're gonna utilize?
Erica: Yes, and I've seen similar advice, even for people who maybe are looking to write a book on a topic or something like that. Like going into other books that are already in the space on Amazon and maybe reading through perhaps some of the lower star ratings and see like, oh, what did this person think was missing from this content? And how can I fill that gap? That's really good advice
Embracing Your "Competition"
Suzi: And I don't see anything wrong with going on your competitors' websites and learning from your competitors.
I think we need to stop being afraid of our competition and maybe learn from our competition and embrace our competition, because there's a lot of meal planning competition out there that I'm fighting with, much larger companies with a lot more money backing them. But their offerings are different than mine, and it's interesting to go and look and see what they're doing. And maybe you can learn from that. You can maybe expand upon it and you're not gonna copy what they're doing per se, but maybe expand on it and do your own thing, because maybe that's working for their audience. And we have similar audiences.
So, don't be afraid of your competition. Some people are afraid to go and read their competitions' blogs or go to their websites. Stop being afraid of them. Embrace them.
Erica: Yeah, and maybe even, you know, instead of even thinking of them as "competition," they're really just like, a peer in your space, to be honest. Like, they're not taking anything away from you. Your thing is different.
Getting Comfortable With Referring Out
Suzi: Yeah, exactly. And you know what? I feel like other software companies offer different things. And I've actually gotten calls with RDs that are like, you know what, I really want recipes, namely, for my clients. And I'll bluntly tell them, we're not the software for you, and I'll tell them where to go.
So, I have no issue recommending out and giving advice if they're not the right fit for us. Because what's gonna happen is that it's like fitting, you know, a square peg into a round hole. They're gonna sign on. I I'm gonna say, yeah, we could do this for you. We're everything. We're not everything. And they're not everything either. And they can't provide everything that we provide either. So, I think it's also good to recommend out. Don't be afraid to do that. I think it does give you credibility as a business person. You really should be honest with your audience.
Erica: Yeah, I feel like this maybe happens to new entrepreneurs where they want to be everything for everyone, and they don't want to turn someone away. But what's more likely to happen is that perhaps you're not really prepared to offer them what they might have been looking for, and then that just leads to someone not being satisfied with the services that you're providing and nobody wants that.
Suzi: Exactly. So again, there we go back to knowing your audience, to know what your audience is looking for. And that's why I have an option to actually get on a call first for, like, 15 minutes to 20 minutes to see if we're actually good fit.
Because we're not necessarily going to be a great fit for everybody. We can't be everything to everybody. And I think it's better to be honest in business versus lying. Because you know eventually you can set somebody up for disappointment. And then you know they're gonna get upset with you and you also don't want your business getting bad mouthed by anybody.
Erica: Right. Yeah, just all around better to just be up front and part of that comes from knowing your product and your ideal client and the actual outcomes you can provide.
Like, for example, with my SEO course. I have had people come to me and they're like, I hate writing. I never plan on writing anything. I don't want to blog. Should I take your course? And I'm like, probably not, because you kinda have to create content to get it found on the Internet. So, you're just being straightforward, um, and not acting like, oh your thing's like the panacea of all things. You know what I mean?
Suzi: I agree, 100%. And, you know, being honest, I think honesty is the best policy. I know it sounds old fashioned, but I think you gain credibility. Just as even a mentor within our, you know, our field as a peer. I think that does help give yourself some credibility.
Advice for Other Dietitians Interested in Alternative Career Paths
Erica: So I'm really inspired by your story and how you've basically, like, completely invented this entire business that's very unique. And like thinking outside of the box and so outside of maybe what we envisioned as dietitians.
Do you have any advice out there for other dietitians who might be inspired by the story, and be like, whoa, I want to do something like that too? Like, do you have tips about reinventing your career to kind of follow what you're truly passionate about?
Pursue What You Love
Suzi: Absolutely. I think that nobody should be doing what they don't love doing.
Listen, I understand we have bills. You know, those of us that have children, we're trying to juggle lives, but never stop looking for what you love. And again, you never know what's gonna fall in your lap. When I got that job over 15 years ago with the eDiets corporate, I didn't even know anything about meal planning, really?
I'm gonna be honest, when I started working for them, I didn't even know how to create a folder. Okay, that's how non-tech savvy I was. I'm admitting this, it's kind of embarrassing. I was so nervous on my first day because they're like, yah, we put everything folders. Like, oh my God. I need to know that. I don't even think they have Google back then either so I had to figure it out on my own. Quick learner. I learned how to do it. Um, and I was able to reinvent myself.
So maybe you enjoy, um I don't know, exercise. Maybe go get a personal training license, maybe go talk to a gym, set yourself up in a gym. I mean, there's always ways to think outside that box. If you're not a clinical person, you don't have to stay in clinical. There's so many other jobs out there.
I think we don't realize there's companies out there that want meal plans written for their company. Or there's just individuals who maybe have been doing a meal plan program. Maybe they want an RD to give credibility to their program, and you could even help them design their programs. You're ghost writing. But so what? There's a lot of really cool things you can do with meal planning that isn't around one-on-one nutrition.
But I think you just have to really dig deep and find what you love the most. I mean, I'm sure when you started as an RD you had no idea you were going to end up building this TURD community, right? Exactly.
Age is Not a Limit
Now I think, you know, never stop learning. I'm definitely not super young, but it's also a lesson that age is not a limit. You shouldn't put a limitation on your age, and you could reinvent yourself at any age. You don't have to be 20 something years old in order to start your business or to build a new business or even to change your career.
Don't be afraid to do it. You should never be afraid. Just jump in. And you know what? If it doesn't work, so what? Go do something else. I think people don't realize no one's judging you. At least you tried. And I really, truly believe that. At least you gave it a try.
Erica: I 100% agree. I think there is a fear of judgment out there. Um, I talked about this actually in my last interview. I think it's an internal fear and also an external fear. You're judging yourself, and you're also worried that other people will be judging you. But what are we doing if that's how we're making the decisions in our life, you know? Like if it's fear-driven, that's never really going to get you to a place where you're really feeling satisfied and happy with what you're doing.
Take It Slow – Keep Your Job Or Start Side Hustling
Suzi: I agree. And maybe keep that part-time job while you're building your business. Um, you know, it might not be a tech business, but even if it's that private practice that you wanna build, do it on the side until it builds out. You know, just get on Upwork and put yourself out there for meal planning jobs. You could utilize our software even for that.
I mean, there's a lot of different things you could do. Um, ghost writing, other things, it doesn't have to be actual writing. It can be writing meal plans, or writing meal plan programs or guidebooks or things like that. So, you know, always think outside the box, and you don't have to give up your job to do a lot of these things. You do it on the side or on the weekends and build it up to where you can maybe afford to leave your current position.
Erica: I think that's great advice. I think sometimes it's overwhelming and feels like all-or-nothing. But like 9 times out of 10 you can find a way to slowly build your way into it.
Suzi: I agree.
A Look Into Suzi's Day to Day
Erica: So I'm just curious, like, as the owner of this business, what does your day-to-day look like?
Suzi: It changes every day. Um, it could change the drop of a hat. For example, today, um, I had only this on my calendar for today since yesterday. And then out of the blue one of my newer clients, who's building out a functional medicine franchise said one of the physicians in our group needs a tutorial.
It's one thing we pride ourselves on, we're really big on customer service. So we will hop on Zoom video with somebody and walk them through. And we don't leave people hanging. We don't just sell them software. We actually handhold a lot. Maybe a little too much, so I could be handholding a lot throughout the day so I could be answering emails for people who have questions.
I'm on LinkedIn answering messages, connecting with people, writing meal plans, working on funnels, emails. We have a lot of new programs. And again it changes day to day. I'm on meetings a lot of the day doing a lot of demos, those type of things.
And after I get off with you, I have a call with someone who wanted to talk from Linked, and then I have a call at like four o'clock with somebody who wants a meal planning program written, so I'm helping them write it from scratch. So it's like you just never know.
It changes day to day. And then there's days where you're kind of like, ok, there's nothing on the calendar, oh my God, this is so bad! But those are the great days where you can just dig in and actually do content because that's where I don't find as much time as I would like to get content done.
Erica: Yeah, I think that's a cool insight, though, about how you have a business that's serving a lot of people and it's not really tied to your direct time one-on-one. Like I said, a lot of your time is like building relationships and, um, supporting your clients and just behind the scenes stuff a little bit more.
Suzi: It's a lot of behind the scenes. I'm fixing. If there's a bug, talking to developers, it's a lot of that kind of stuff, because there's other things that need to be done behind the scenes that people don't realize.
Erica: Yeah. Do you enjoy that business model?
Suzi: I do. Of course, there's days that you're gonna get frustrated, but I do. I do love working with people. I did have a private practice temporarily when I was younger. Loved it. That was one of my favorite things to do was work one-on-one. But you know, it didn't end up being my love. Tech is really what I love to do. I love meal planning. So, I do love working with my clients, and I do love developing meal plan programs. That's one of my favorite things to do.
So, when I have time, I like to really delve in and create new meal plans. That's one of my favorite things. I know people hate writing meal plans, and I don't I don't understand it. It's one of my favorite things to do. I don't get it.
What It's Like Owning a Scalable Business
Erica: That's why this business is perfectly aligned for you. So I think it's cool that this business model is so scalable. So you know, you have the system set up, and then instead of maybe being in the trenches all the time, you're, as I said, focused more on building the business and connecting with more people, and maybe getting new people to sign up. What is that like? Like having a business that is scaleable in that way and has no ceiling, really? Has that changed your perspective or your life?
Suzi: I mean, it hasn't significantly at the moment. It is a little scary to think what the possibilities are, especially when you do get that potential client that has the ability just skyrocket the business. It's very nerve wracking.
I see myself as an entrepreneur, but I'm sure as you know, there's times you look in the mirror and you have that impostor. You feel like an impostor. You know, you start going like, I can't do this. I can't do this. Um, you know, I think that I still look at it as, I have to still service those clients, no matter how large they are, or how small.
And I stopped looking at the larger picture because it was making me very anxious. I know that there's entrepreneurs out there that set like a yearly goal, and it's a monetary goal. And for me, that made me very stressed out if I didn't meet that goal. I set different types of goals for myself.
So again, every business is different, and one nice thing about our business is that it is super scalable because we do earn passive income based on especially our B2B resellers, which is really nice. We can kind of sit back and just, you know, kind of earn income from these resellers.
But there's still a lot of work that needs to be done, and it's a lot of work. I mean, I wouldn't want to go in and lie to anyone and tell them, yeah, even if you do B2B with us, you still have to be willing to market the business and build business. We're not gonna build it for you, and that's really your job. Um, but, you know, I just keep plugging away and just hope that I, you know, reach all those goals. But I'm trying not to let that stress level takeover because it could get really stressful running the company. It's hard.
Erica: Yeah, it kind of reminds me of maybe other kind of like software as a service companies, like even email marketing platforms where they're building it, and you pay them to use their technology every month, but it's still on you to get the people to sign up for your email list. Yeah, but I do imagine on the back end of those companies like how much tech support and customer service support and all of that that must go on.
Suzi: Yeah, we're in fact about to roll out a customer support line, like email, on our website so people can actually even go there directly to request customer service because sometimes we just get so much, you know, influx. There's just so much we can handle. And with tech, it does help with customer service to know exactly what the problem is, how it happened, what kind of phone you're using or computer you're using, so we can identify if there truly is a bug or something is broken. So, it does help. So, we are rolling that out to kind of service on clients even better.
The Power of Improving as You Go
Erica: That's awesome. And that's just such a great example of you continue to add and improve the business where you see the weak points forming as the business grows exact. It's not like you started with that from day one.
Suzi: Oh, no. You know, my website, it was nothing like it is now. It's much nicer. So, yeah, I'm very happy with that, with the way the company's been progressing.
Overcoming Mindset Hurdles When Starting a Business
Erica: And I like to talk about mindset a lot. It, um, bubbles up in my conversations with people. But did you encounter any mindset hurdles with starting this type of business?
Suzi: Absolutely. It's very scary because you have to worry about financial ramifications. If things don't work out, are you going to strap your family? And this is something that I do see mentioned a lot. And it's very scary to think, ok, you have a mortgage, you have cars, you have insurance, you have this, you have that. I mean, I am lucky that I have somebody to just cover the medical insurance, so that is definitely a benefit.
But it is really scary at first to be able to jump over that hurdle to say, I'm going to do it, I'm gonna try it. And that's why I do recommend starting small and not going out and taking out, you know, these were humongous business loans, because what happens if it doesn't work out?
See first if there is a need for your product, feel out your audience start slow. And then I think that the mindset will come. And again they're still days where your mindset's not perfectly clear and you don't have that entrepreneurial mindset, and again you have a feeling of being an impostor, and I think that that's just normal with any entrepreneur.
Erica: Have you seen people who maybe are apprehensive about earning money as an entrepreneur or an independent contractor because of taxes or people being intimidated by the amount of taxes that they have to pay, and they're like, is this even worth it? What do you think about that?
Suzi: I mean, we're gonna pay taxes regardless.
Listen, I think number one, and I think this is from being married to a CPA, I highly recommend outsourcing to professionals. We all get upset as RDs when people outsource to people who are not registered and credentialed. So, I don't know why we don't practice what we preach.
We're sitting there saying, yeah, we don't understand why these companies aren't using us as the nutrition professionals, and then we're sitting there trying to do our taxes ourselves. So it's not that expensive to hire a CPA who is a solo entrepreneur. You're also gonna help their business. You got to think of it that way. You're helping their business.
So, a couple things. I definitely feel like that could be a very scary thing, especially if you have a young family and you're just starting out and money is really tight. Taxes can be an issue, especially if you live in certain states. I'm lucky I live in Florida. Taxes aren't as much of an issue in Florida as, for example, California or even New York.
So I think just finding out the ins and outs first maybe before you go into business. Maybe it's not as scary as you think it is. If you need health insurance, maybe it's not as scary as you think it is. Get the information first and then make a concerted decision. But get your ducks in a row, get your professionals, get an attorney to write your contracts, get a CPA behind you.
I just feel like in every business you have to have the right tools, and those are part of the people in your toolbox.
Erica: Yeah, I'm finally taking that advice. On the flip side, of that, I don't think you should let that hold you back from getting started, but there will be a moment when you need it. And then don't be afraid at that moment to hire people. So, yeah, I just met with a CPA for the first time this year, so…
Suzi: And it probably wasn't as bad as you thought it was, I'm guessing.
Erica: No, it was immensely helpful.
Suzi: Yeah, Yeah, it does help. I think that, you know, we need to stop being so afraid. And I think sometimes those barriers are really barriers in our minds from our fear. And those are excuses not to start the business. I have young kids. I don't have the money. I can't do this. I don't have the time.
It's really all fear-based, and that fear may not go away. But in order to get over it, you really have to just jump into that fire and just do it. Sometimes you just have to do it. And that's why I said before, like, don't get bogged down with the website and the logo. And you know what? I changed my logo twice already. It happens. You change your logo? There's companies that have changed their logos a million times. Just move on with your business and just jump in and just do it.
Erica: For sure. I changed my branding on my website like five times.
Suzi: Yeah. Exactly. I mean, you know, you're gonna grow up and change and evolve as you get older and your business is going to evolve. So why not? You know, we change our hairstyles. Why shouldn't we change our branding? I mean, think about it.
Erica: Yes, that's so true. Sometimes I think it's intimidating. People like you said, think that, um you know, maybe what you start doing, like you're locked in forever. But that could not be farther from the truth. You're not locked in. You can pivot.
Suzi: There's something called a DBA. You can always file a DBA (doing business as). And you could change any name you want, as long as you get it done legally, it's all good to go. So, yeah, don't get bogged down with the little minor stuff.
And really sometimes I think people need to take a step back and think what's really holding me back? What's my fear? And if it really is financial, if you're really scraping by on your income, like I said before, keep that part-time job or get some, maybe some freelance work, or do something until you can make it work.
Just do what you love. I mean, trust me, take it from somebody whose kids were grown. Your kids grow up and they're out the door, and then you have to really be doing something that you love. You don't want to be sitting and doing the same thing unless it's something you love. There's a lot of RDs that love clinical. I have friends that love clinical. But not everybody does. Not everyone's cut out to do it. I wasn't I was terrible at clinical, was the worst clinical dietitian.
Erica: And that applies to any niche. Like some people hate content creation. Some people hate working with clients one-on-one. Like anything that you might be doing and loving, there's someone out there who hates doing that thing.
Suzi: You're right. It's very interesting. I know some people hate going on camera. You just have to find what you love and what you fit in to. So, you fit that round peg into that round hole and it all fits nice and perfect into your life.
Erica: And acknowledging that that probably won't happen immediately or the first thing you try. Maybe you'll get lucky. But for most people, it's a little bit of an experimental phase in the beginning of your entrepreneurial endeavors.
Suzi: That's a very, very good point. Even with me, I started out writing meal plans for corporate clients and segued into this, so that was a good starting point for me. So, you know, that's how I found what I really love, putting all those puzzle pieces together. And I love how the macros fit, and I just love that that kind of math side of it. It just, you know, it just was something that floated my boat. I just loved it, so you never know. You just never what you're going to fall in love with.
Where to Go to Connect with Suzi
Erica: Exactly. So, where should people go if they want to learn more about Fisher Nutrition Systems and everything you have to offer? What's your website?
Suzi: It's fishernutritionsystems.com. You could also go to gomealplans.com. We have that pointing towards Fisher Nutrition Systems.
We have a Facebook page, which is also Fisher Nutrition Systems, and I recently started, and it's not really to push the website and the software as much, I do have clients in there, but it's really just to kind of explain the ins and outs of meal planning and how to make money meal planning.
I have a Facebook group, it's Meal Planning 101 for Nutrition, Health, and Fitness Professionals. So you could go ahead and request to join that, as long as you answer the questions, and you do not have to be a dietitian to join. As long as you're somebody who's in the health field or fitness field, and you do work with clients with meal planning, or you have a business surrounding it. That's one thing we request.
And I'm also on LinkedIn, a Suzanne Fisher, and I am on Instagram as Fisher Nutrition Systems as well. I'm not as active on Instagram, that's not where my peeps hang out. So, gotta learn where your social media peeps hang out.
Erica: For sure. That's cool that you give people support and educate. I think that's a huge piece of educating on how your product could even help them, and help them envision the outcomes and the benefit that it could provide. So yeah, I especially, really like the white labeling that you offer. That's super cool.
Suzi: White labeling is awesome. It's beyond affordable. To create an app from scratch, you're looking at probably tens of thousands of dollars. Our app, to white label, is under $2000. And we take your logo, your colors. Um, you approve everything from start to finish. You become a developer on Apple, essentially, and we do everything for you from start to finish, and then your actual app will show up in the app store.
And we do have amazing developers. So, if you did want something custom done to the app, there's obviously additional development costs. But we feel we're very affordable, and we can do that as well. So, we do take care of that. And the software, we brand that for you without branding the mobile app? That's done automatically.
Erica: Yeah, I mean, that's less money than I see people charge for just a website so…
Suzi: And to get everything that you do, this is less expensive than most people charge to create a plain old website. So, we do everything from soup to nuts. Um, with graphic designers, everything. So, we take care of it all for you.
Erica: Well, amen to you for creating such a comprehensive service for people. It feels like you really understand the needs that your ideal client has. And then you sort of made the exact thing that they're looking for, which is exactly what we should all be doing. So a really great example.
Suzi: Dietitians hate creating meal plans because that takes hours and hours and hours to do. So, they're working with the client one-on-one, then they're going home and spending two hours writing meal plans. You're losing money. So we tried to create the software so you're not like bogged down creating these meal plans one-on-one for every single client, because they could go in and change up the food themselves within the templates. That's what makes the beauty of it, it looks custom, but it isn't. And that's what's so awesome about software.
Erica: And I love that you love that. So, you've created a business just doing the exact thing that you really, really love to do! Like, yes!
Suzi: Yeah. Thank you. I'm such a tech nerd, does that sound familiar?
Erica: Maybe.
Suzi: Who does that sound like? You!
Fisher Nutrition Systems Coupon Code – Save $50
Erica: Um, so I think you have a special offer for people listening.
Suzi: I do, I do. We normally charge an initial fee of $99 to sign on, and that includes our graphic designer, Brandon, will brand your website for you, not the mobile app. I make that clear. It's just the software, and we're also providing you customer service. So, if you do need some one-on-one, you need some additional tutorials, we'll gladly get on with you, myself or someone from customer service will get on with you.
So we're going to take $50 off that fee. So your initial sign on will be, like 80 something dollars to start, to get you through your first 10 clients, and your code is TURD50.
So, yeah, I figured it's for TURD community, gotta give you, you know, the special deal. And so you just use that code and it's for both of our mobile app systems. It's for the Go Meal Plans and the Go Meal Plans Plus platform. We arranged it for both. So whichever, um, mobile app you want to utilize, that's your choice.
Erica: That's really generous of you. And thank you for extending that to everybody listening. Just so everyone else knows, that's not like an affiliate code. I'm not affiliated. This is like a full-on just generous offer from Suzi.
Suzi: And just to let you know, we do have an affiliate program if anyone's interested. So yeah, but that is very sweet of you to say that Erica. It's my gift to all the TURD community, because I do love the community.
Erica: Well, thank you. Well, I had such a great time chatting with you. Thank you again for being here. And I hope that you do get a lot of people reaching out, uh, checking out your stuff.
Suzi: Thank you so much, Erica. I just loved talking to you, and I appreciate you welcoming me on to your podcast.
Erica: Thanks.
I hope you enjoyed that episode with Suzi. I know I learned a lot from getting her insights into building a software company.
If you'd like to check out the links to anything that we mentioned in this episode, including any of those ways that you can work with me that I talked about at the very beginning of the episode just go to theunconventionalrd.com/episode015. You'll be able to find transcript to this episode. You can listen online. and you can find links toe everything that Suzi and I mentioned throughout this interview.
I hope again that you guys are doing all right during these crazy times. I really have so much empathy for all of us in this situation, and thank you to all of you who are working on the front lines. Like, I can't even imagine. And I'm just so grateful for your professionalism and your hearts and everything that you're doing for us in our country.
So, thank you. And I'll see you guys next week.
Subscribe & Review on iTunes or Spotify
If you're not yet subscribed to The Unconventional RD podcast, I highly recommend doing so today! Click here to subscribe on iTunes. That way, you'll be able to easily find all the new episodes, right when they come out. You can also follow on Spotify, if you prefer to listen there!
PS – If you're really loving what I'm putting down, it would be amaaaaazing if you could leave a review on iTunes, too. Reviews help other dietitians find my podcast, which I think helps us all!
Simply open the podcast on iTunes, then go to "Ratings and Reviews", and click "Write a Review". This is your chance to let other people know why they should check out the episodes or share stories of how it's helped you!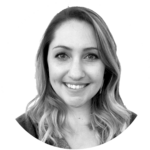 Erica Julson is a registered dietitian turned digital marketing pro. She has over 12 years of experience blogging and building online businesses and has taught over 900 wellness professionals inside her signature program, SEO Made Simple.