Here were this week's top stories:
---
#1 Medium.com suffers loss of visibility in the search results.
Medium.com is a website where anyone can publish a piece of content and (typically) get great visibility. It's a popular place for people to dip their toes into writing, even if they don't have a website yet.
However, over the last few weeks and months, Medium seems to have plummeted in the search results, losing up to 40% of their organic traffic. Speculation is rampant about why this may be.
---
#2 Google is getting better at "reading" audio/video.
According to SEO by the sea, Google has been improving their Google search algorithms to understand the words being spoken within video and audio. (This is really exciting for SEO!!)
If you search for certain popular quotes, Google is now able to pull up videos in which those words are spoken. Exciting!
---
#3 YouTube's COPPA changes have begun.
YouTube's new advertising policy that severely restricts advertising to children has begun. This is in accordance with the Children's Online Privacy Protection Act (COPPA) that recently went into effect.
This is relevant for all YouTubers who create content targeted towards children, so if that's you, definitely read up on this!
---
#4 Possible Google Algorithm Update on January 7th.
There have been rumbles of a possible Google algorithm update on Tuesday, January 7th. Check your analytics to see if you were affected. (There was no change w. my stats.)
---
#5 Google adds more life events for targeted advertising.
You can now create ads that target customers based on a larger selection of life events (buying a home, starting a business, retirement, etc.).
---
#6 Google Chrome browser is cracking down on push notifications.
In the next version of the browser (Chrome 80, rolling out Feb 4th), push notifications will be disabled by default for some users. Check out this article to learn how you might be affected as a business owner.
---
#7 Changes to Facebook lookalike audiences.
If you use lookalike audiences when advertising on Facebook, definitely check out these changes!
(Lookalike audiences are basically Facebook-generated groups of people that you can send targeted ads to. The most commonly used lookalike audiences are those that resemble your current customers or the audience of your competitors.)
---
#8 Spotify introduces Streaming Ad Insertion for podcasts.
This is super exciting to me. While their advertising program will initially only be available to a select number of podcasts, I believe it will eventually roll out to everyone. This new program will allow podcast hosts and advertisers to have concrete data on how many people are actually listening to the ads, which will help companies better measure ROI.
---
#9 Twitter is rolling out threaded conversations.
This will help make it easier to follow a twitter conversation on the platform!
---
#10 Bing Pages is released.
Bing (Microsoft's search engine) has launched a program called Bing Pages, which allows public personas to control how their personal brand information is displayed in Bing search results. You can sign up for the program here.
---
#11 DuckDuckGo is now a default search engine option on Android phones.
This is a huge boost for this up and coming search engine that focuses on privacy. Notably, they beat out Bing for a top spot.
Beginning March 1st, Android users in the EU will be given a choice to select their default search engine when they 1st set up their device (rather than Google automatically becoming the default).
---
#12 Twitter testing a feature to let you limit replies.
You can now adjust your settings to limit the number of replies you get to your tweets.
---
#13 One in four US adults now owns a smart speaker.
We should keep our eyes on voice search optimization to capitalize on this! (Here's the Marketing Land article with this stat.)
---
#14 Google AI releases its annual report
This is an incredible recap of everything Google AI accomplished in 2019 and where it's going in 2020.
---
#15 Facebook giving users the ability to opt out of more advertisements
Soon Facebook users will be able to opt out of advertisements that are being shown to them using custom audiences. This is relevant to anyone who uses FB ads, so check it out!
---
#16 Twitter is removing Audience Insights at the end of this month.
At the end of this month, you will no longer be able to see your audience insights within Twitter. It is unclear whether an alternative analytics option will become available in the future.
---
#17 Update your browser if you use Firefox.
A security flaw has kicked off a round of attacks.
---
#18 Instagram adds boomerang features to compete with TikTok
If you use Instagram's boomerang feature, you can now add special effects!
---
#19 Facebook's desktop version is about to get a redesign.
Keep an eye out for the new look as it gradually rolls out!
---
Hope you enjoyed this update!
Want to receive these updates in your inbox every week?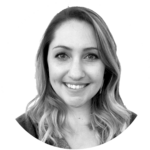 Erica Julson is a registered dietitian turned digital marketing pro. She has over 12 years of experience blogging and building online businesses and has taught over 900 wellness professionals inside her signature program, SEO Made Simple.