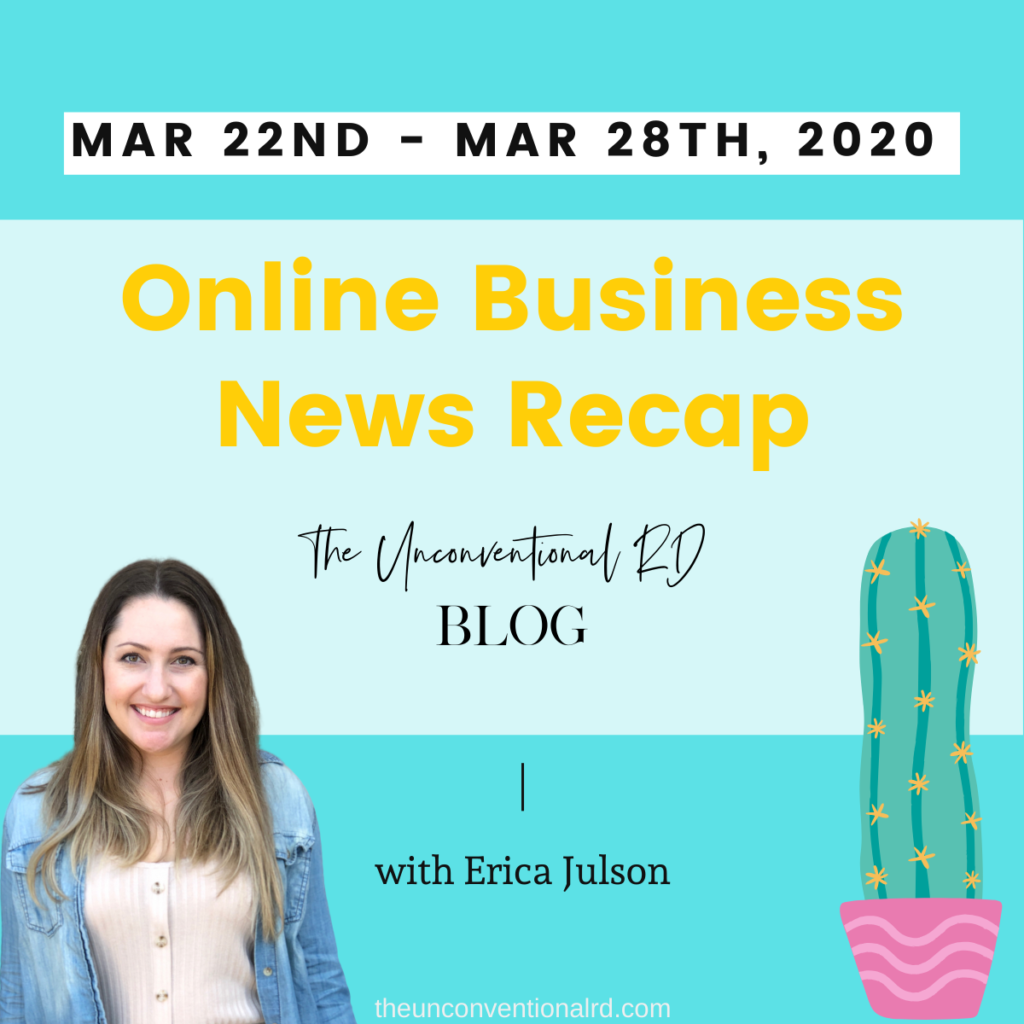 Here are this week's top online business stories:
---
#1 Pinterest introduces the "Today" tab
Pinterest has rolled out a new "today" tab in their mobile app.
When you click on the tab, it displays COVID-19 related content from reputable sources, followed by trending topics like stay-at-home activities, easy recipes, and workout ideas.
Pay attention to the trends in this tab when planning your content right now!
---
#2 Google announces $340 million in ad credits
Google announced this week that they would be giving away $340 million of free ad credits to small and medium businesses who run Google ads.
Unfortunately, these credits are only available to businesses who were actively running Google ads in the last year. But if that's you, keep an eye out for free credits in your account in the coming months!!
---
#3 Add telemedicine to your Google My Business profile
If you are a healthcare provider with an in-person local practice, you NEED to have a Google My Business account. (This is how you show up well in local Google searches – and it's FREE!)
To help assist with the recent changes, Google is now allowing healthcare providers to indicate whether they provide telemedicine options within their GMB profile. If this applies to you, definitely set it up! It should really help your business.
They also recommend publishing "posts" on your GMB profile to update consumers about recent changes in your business.
If you need to mark your local business as "temporarily closed", there is also a new option to do so.
---
#4 How to pause your online business
Google has released a blog post and a detailed developers guide for pausing your online business.
These documents advise how to temporarily pause your online business activities without harming your SEO (hint: do NOT disable your entire website).
---
#5 Use Google Trends to monitor trending search queries
Google Trends is an absolute gold mine of data right now! Use this free tool to see what types of searches are surging in popularity and which ones are taking a nosedive. (Here's a cool article on how to use it.)
Hint: Anything to do with at home, bored, kids, homesteading, crafts, gardening, baking, or easy/family-friendly is really taking off right now! In contrast, in-person related searches, fancy meals or appetizers, and travel-related content is not doing so hot.
---
#6 Google Podcasts is now available on iOS
The Google Podcasts app is now available on iOS devices, giving people a new way to listen to podcasts.
The app includes an "explore" section, which presents podcasts and episodes to listeners based on their interests. It will be interesting to keep an eye on this and continue to optimize your podcast for discoverability!
---
#7 Safari is now blocking third-party cookies
The web is in the beginning stages of a privacy transition.
Google Chrome has already announced that within the next 2 years, they will block third-party cookies (which are used for retargeted advertisements, some affiliate programs, google analytics, and for websites to remember you when you come back).
However Safari has leaped ahead and implemented this right now! You can still allow cookie tracking for websites that you specifically opted into (like PayPal, Facebook, etc. if you want them to remember your passwords and keep you logged in), but all other websites will NOT be able to track you with cookies and show you retargeted ads.
This is going to have a huge impact on the industry when it becomes more widespread, so I'll definitely keep up on it!
---
Hope you enjoyed this update!
Want to receive these updates in your inbox every week?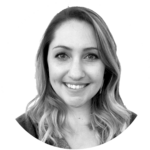 Erica Julson is a registered dietitian turned digital marketing pro. She has over 12 years of experience blogging and building online businesses and has taught over 900 wellness professionals inside her signature program, SEO Made Simple.