Earn Money Online
as a nutrition professional
A private group for wellness professionals interested in passive / alternative income.
Learn how to grow your blog traffic, make money online, and automate your sales.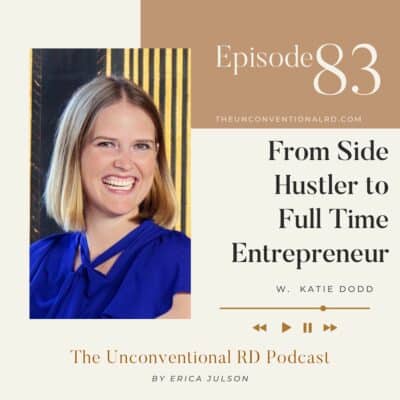 This week on the podcast I'm sitting down with one of my first podcast guests, Katie Dodd, to talk about her journey from full-time employee to now full-time entrepreneur. In this episode, Katie shares: How she made the difficult decision to leave her six-figure...