Please note that this article contains affiliate links, clearly marked with asterisks (*). If you click on these links & make a purchase, I will earn a small percentage of the sale, at no extra cost to you.
Woohoo! This is probably one of the most celebratory income reports of 2017. 
1. It was the second time I surpassed $3k in nutrition-related income for the year.
2. The first version of The Functional Nutrition Library officially went LIVE.
3. For the first time, I made most of my income from "passive" sources, rather than 1:1 work.
4. I was no longer doing any side-hustles. It was 100% nutrition-related stuff from here on out.
So basically, it was a littllleeee taste of the dream life I had imagined building, way back in 2010 when I first dabbled in the world of blogging/online business.
I'm so so excited to share what I learned, and I hope it inspires you to get going on a digital product in the near future too!
So let's review my income sources for July:
July 2017 Total: $3,037.55
1. Recurring Revenue ($2,026.99)
Functional Nutrition Library ($2,026.99)
2. Virtual Services ($941.67)
Virtual Private Practice ($819.27)
Consulting ($122.50)
3. Affiliate Income ($53.26)
4. Advertising ($33.39)
Google Adsense ($26.71)
Gourmet Ads ($6.28)
Sovrn ($0.40)
5. Products ($15.63)
So, as you can see, I made over $2,000 during the pre-sale/launch of The Functional Nutrition Library.
Say whaaaat!?!?!
If you missed the story of what The Functional Nutrition Library is, or how I came up with the idea, check out last month's income report.
In my last post, I mentioned that I had made a pre-sale super-discounted offer to my email list and Facebook group (maybe like a total of 400 people), and THREE bought it.
I made like $250 bucks and I was out of this world excited.
So what happened next? Let's dig in!
Recurring Revenue
1. The Functional Nutrition Library: $2,026.99
After the mini success of my pre-sale offer, I was super motivated to get going and BUILD the library.
Up until this point, it had just been an idea, but now that people had PAID me for an imaginary product that didn't exist yet, I had to make it!!
So, I set a launch date of July 24th, and got to work.
And when I say work, I really mean it.
My butt was glued to my computer chair (okay, actually the couch), for nearly 1 month straight, working furiously on my laptop.
There was just so much to do!
In June, I had done some of the upfront legwork, and created just the bare minimum I needed in order to have a landing page & payment portal.
I had originally opted to set up my site with a FREE membership plugin (Simple Membership Plugin), since I hadn't made any sales yet, and didn't know if I would.
Oof, that was a mistake.
I spent probably a solid week setting that free plugin up, only to have it glitch out on me multiple times.
People were signing up and paying me, but NOT getting a confirmation email with their username and login. It was a mess.
So, in July, I bit the bullet & purchased MemberPress* – a paid membership plugin. BEST DECISION EVER!
I highly highly recommend using MemberPress* if you're setting up a membership site.
It's professionally managed and updated, has great customer service, and is relatively easy to set up (although, like with anything, there's a learning curve).
Other things I had to do in July included:
Setting up all the options within MemberPress* (including payment plans, membership levels, and telling the plugin what types of content on my site to keep behind a paywall).
Switching my website to https to be able to take credit card payments (aka add an SSL certificate).
Updating my Privacy Policy & Terms of Service.
Creating all the automated emails/messages that get sent out when people sign up, cancel, pause their membership, reset their password, etc.
And beyond all the tech stuff, I actually had to CREATE the freaking content as well!!
I'd say it took me about a week to do the technical stuff. (Shout out to Brecht at WPopt, my hosting company, for answering my questions when I was trying to set up my SSL certificate and for making sure the membership plugin worked!!)
Then I spent about a month just WRITING.
Basically, I had amassed a gigantic collection of notes in Evernote* (my favorite favorite way to keep my notes organized), with a special focus on food sensitivities and GI health (since that's what most of my clients needed help with).
However, my notes were a copy-pasted jumble of various sources (journal articles, online content, podcasts, webinars, books, etc.), and I needed to consolidate & create notes that were in my own words, with my own spin.
So, that's what I did. I spent like 12 hours a day, for a month straight, just writing content for the new membership site.
I'll be honest, it was down to the wire to get it done in time for the July 24th launch date, but I got there!!!
During the pre-launch period (while I was building the site), people were able to sign up for a discounted $95/year membership. 
This discounted price was guaranteed for as long as someone remained a member, so it was a really sweet deal!
I literally only posted about it a few times in The Unconventional RD Facebook group, and ended up getting 23 sign ups!!!
If I'm being honest, my jaw was literally on the floor. I couldn't believe that one of my online business ideas had actually WORKED!
And not only that, this type of business was the perfect blend of my writing & teaching skills, which had gone somewhat under-utilized in my other products or ideas.
Also, I just want to take a moment to stress the importance of DONE over perfect.
Even from the jump, I could already see a billion ways I could improve my product, but you know what, you just gotta start somewhere!
From the launch date, I pledged to update and improve the content every single Monday, and I have. I've never missed a week, and I'm super proud of that!
Every week the site just gets better and better, and now, almost a year later, I'm working on moving everything over to a new and improved home! (Can't wait to show it off when it's done.)
But if I hadn't been okay with launching at "less than perfect," who knows if it ever would have been "done" enough to publish!
Sometimes you just gotta give yourself a deadline (and if people have already paid you, that usually helps lol) and just JUMP!
And yes, I know I'm posting this article super late (like… almost a full year late… YIKES!!), but I'm happy to say that as of May 2018, I have just over 100 paying members in the FNL, and I'm SO GLAD I started on this journey 🙂 🙂 🙂
Virtual Services
1. Virtual Private Practice: $819.17
Honestly, in July I was sooooo focused on trying to build the FNL, that I did not spend any time trying to get new clients. I was already working with 5 LEAP-package clients, and that was enough to keep me busy 🙂
2. Consulting: $122.50
This was my very last chunk of work consulting for a local school district. I was so thankful for the opportunity to work for them, and it was a great experience!
Again, I can't stress enough how important it is to reach out to people in your circle when you think you might be able to help them. It can lead to the best opportunities and collaborations!
Affiliate Income
1. PinSmart Pinterest Course*: $48.49
I'm super excited to share this course with you!
It was created by Chrissy Carroll of Snacking in Sneakers* – a fabulous dietitian blogger & fellow member of The Unconventional RD Community.
Chrissy's course covers all things PINTEREST – including:
Getting set up with a business account and optimizing your board names/profile to attract interest.
How to grow your following & get people to pin (and re-pin) your stuff.
Tips for getting people to actually click over to your blog (where you can earn ad revenue & get them on your email list!)
Best practices for creating beautiful pins that get noticed.
Exactly how to choose keywords that will dramatically increase your chances of showing up in the Pinterest search results.
The value of group boards and crowdsourcing for increased exposure.
How to pull the most value out of your analytics, so you know what's working & what's not.
What to focus on (and what to let go), so you're not spending your whole life on Pinterest 😉
I just love that Chrissy created this course. It's perfect for RDs and wellness bloggers!
And I love that Chrissy is speaking from experience here, since she has several viral pins that consistently bring her results and traffic every single month.
I highly recommend checking it out if you're ready to get serious about Pinterest (and if you are a food blogger… it's really a MUST).
In July, I gave Chrissy's course a shoutout in my Unconventional RD Facebook group, and 1 person signed up, so I earned a bit of affiliate income. Yay!
2. Amazon Associates: $4.77
This is actually a really good monthly number for me (LOL!). Yeee, coffee money!
This month, people bought a bunch of stuff, but not really anything that I was directly linking to on my site:
LOL – let's see… we've got a dental guard, a couple marriage books…. a cookbook, a razor and toothpaste (musts), some dog food.. and an INSTANT POT!
Well hey, I'll take it. $4.77 is one of my better earning months, so I'm not complaining!
Advertising
1. Google Adsense: $26.71
The bulk of this income was from ericajulson.com, not The Unconventional RD 😉 (In fact, The Unconventional RD made a grand total of 18 cents in ad income in July '17!).
Keep in mind that this income is really just from passively throwing up a couple ads in my header, footer, and side bar. I don't even have any within-text ads, so it's far from optimized.
This is something I hope to focus on in the future, but for now, $26 in what feels like "free" money just for sharing stuff I love is a win in my book 🙂
2. Gourmet Ads: $6.28
Last month, I actually made the decision to shut off Gourmet Ads to see if it would help increase my page load speed.
It did help a little bit, but honestly my site's load time was still horrendous anyways.
In the end, I kinda just decided that I would focus on this at a later time… (I had enough on my plate with the new Functional Nutrition Library), so I turned Gourmet Ads back on at the end of the month & earned another $6.
(Spoiler alert, I eventually left Gourmet Ads entirely… but it took me like 6 more months before I came to that decision).
3. Sovrn: $0.40
I FINALLY got around to removing this ad network from my side bar. I had never optimized it, and it just wasn't doing anything. So I took it down.
Physical Goods
1. Supplement Sales: $15.63
I recommend supplements (when appropriate) to my clients via the online dispensary Fullscript.
If you're not familiar with them, check out my more in-depth review in this article on passive income sources for RDs.
This really isn't a huge part of my business, but it's nice to get a small chunk of supplemental income, while helping my clients save money and purchase high-quality products as well.
[adinserter block="4″]
July 2017 Website Traffic
So, what was going on with my websites this month?
@ EricaJulson.com:
I actually had a great month of traffic on ericajulson.com, with 12,253 pageviews!
That's the second best month of traffic I'd ever had up to that point.
Where did my traffic come from?
You can see that on most days, my traffic hovered between 250 and 500 pageviews per day.
BUT, I did get an awesome spike in traffic from a feature in Yummly's newsletter 🙂 (Again, I got that feature from the Dietitians on the Blog Facebook group).
You can see that my most popular recipes were Baked Sweet Potato Wedges with Chipotle Aioli and Seared Pork Chops with Mustard Pan Sauce.
Both of those recipes have been very popular on Yummly, and I've been very happy with the traffic I've been getting from them!
For social media traffic:
Pinterest was my #1 source (with 781 pageviews), followed by Facebook (724 pageviews).
Within Pinterest, I had 4 recipes & 2 articles (about starting and running a private practice) that brought in a little over 100 clicks each.
For Facebook, almost all of those pageviews were from people interested in checking out the new Functional Nutrition Library 🙂
All in all, I had 575 unique visits to the landing page for the FNL, and 23 sign ups, so that's a 4% conversion rate!!! ("Average" is 1-3% for online business).
I was SUPER happy with that!
@ The Unconventional RD:
I ALSO had my second highest month of traffic for this site 🙂
But, it was a MUCH smaller number of pageviews – only 653.
Most of those came near the end of the month, when I published my February 2017 income report.
For The Unconventional RD, nearly 2/3rds of my traffic comes from Facebook (usually after I share a post in my group).
I definitely need to work on my SEO & social media strategies for The Unconventional RD, but hey, all things in due time. For now, it's definitely more of a passion project.
Well, I think that about sums up what was going on in July. 
I will add one last note – This was the first month I got experience TRUE location independence.
At the end of the month (the last few days before I launched The FNL, actually), we took a trip back up to my home town of Fremont, CA to visit some family.
It was so wonderful to be able to pick up my stuff & go on a trip without having to ask anyone or take real time off.
In fact, I worked a ton from home, finishing up some last minute stuff for The FNL. But oh my gosh, you don't even know how thankful I was not to be tied to a desk or a 9-5 schedule, and have the freedom work from anywhere I pleased.
I think that's worth its weight in gold!
So, that's all folks! I promise to keep chugging along with these income reports so that I can eventually get caught up 😛 Thank you for being so patient with me!!
PS – If you haven't checked it out yet, I totally recommend joining The Unconventional RD Community on Facebook, listening to my podcast & connecting with me on social media! (Facebook, Instagram, Twitter)
Best,
Erica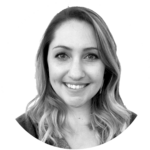 Erica Julson is a registered dietitian turned digital marketing pro. She has over 12 years of experience blogging and building online businesses and has taught over 900 wellness professionals inside her signature program, SEO Made Simple.